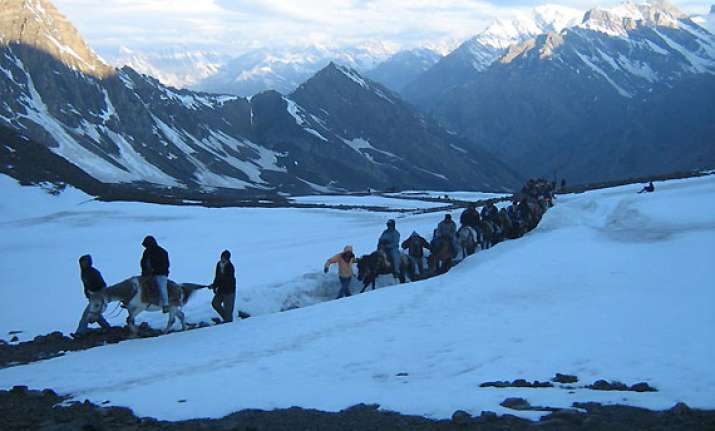 Lucknow, Feb 26: Uttar Pradesh will give Rs.25,000 in cash subsidy to pilgrims from the state to undertake the arduous Kailash Mansarovar pilgrimage to Tibet, an official said Tuesday.
Naveneet Sehgal, secretary of Dharmarth Karya, the government department that oversees religious works, sites and events, told IANS that the budgetary allocation has been done by the government.
"Fifty pilgrims from the state, on their return... after undertaking the Kailash Mansarovar Yatra, will be handed a sum of Rs.25,000," he said.
The beneficiaries will have to present an attested photocopy of their passport and residence proof to avail this grant. This grant will be available once in a lifetime.
Kailash Manasarovar Yatra is organised by the external affairs ministry. It will take place this year from June 9 to Sep 9.