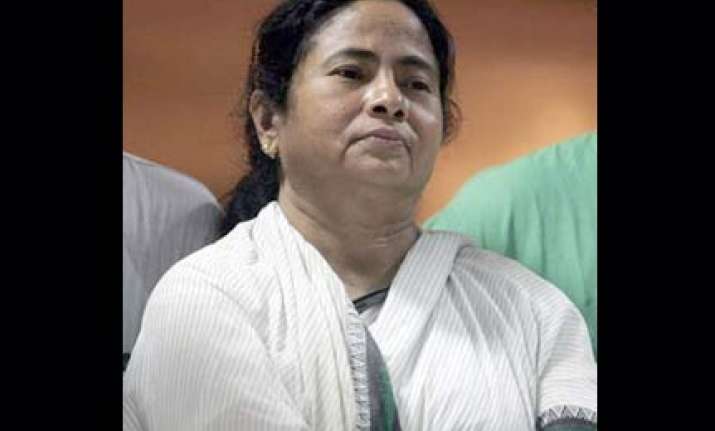 New Delhi : Railway Minister Mamata Banerjee's prolonged absence from her ministry has cost the exchequer more than Rs 11 lakh over a one-year period.
Expenses for travel of five officials between Delhi and Kolkata to meet Mamata for clearing files have cost the Railways Rs 11,23,550.
The officials in question are Officer on Special Duty to Railway Minister Gautam Sanyal, Private Secretary Santanu Basu, Executive Director (Public Grievance) J K Saha, Additional PS S Ashok and APS Ratan Mukherjee.
While the airfares of Saha and Mukherjee could not be furnished by the Railways, the total cost incurred for air travel by the other three officials to Kolkata and back was Rs 8,73,946 from July 1, 2009 to June 30, 2010.
Besides, Railways had to shell out Rs 2,49,604 as TA/DA to five officials for travelling to Kolkata to meet Mamata during this period, an RTI reply has disclosed.
 RTI activist S C Agrawal had sought information about the expenses of officials to contact Mamata Banerjee and the cost of the transportation of files between Delhi and Kolkata.
 Branded as "absentee" Railway Minister by Opposition, Mamata is being constantly accused of paying more attention to her home state than to Railways.
However, Mamata had said in Parliament last week that her absence from Delhi has not affected the functioning of her ministry whose performance was the best "in last 50 years". PTI