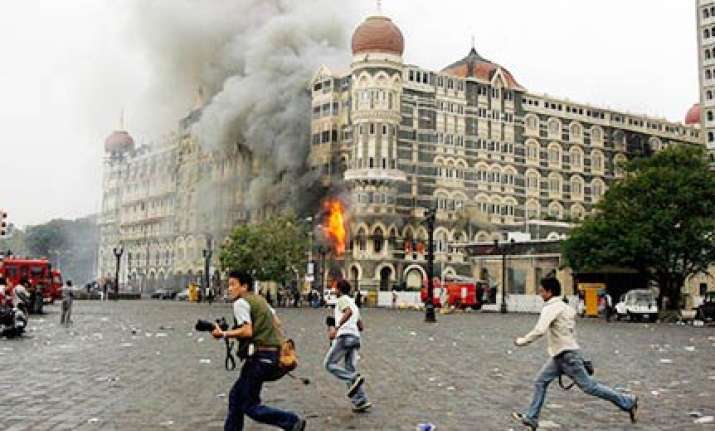 In or around April 2008, defendant (David Headley) returned to Mumbai with a GPS device and performed surveillance...After returning to Pakistan...defendant learned that attack plans were being delayed, in part, to wait for when the sea was calmer.
— From David Coleman Headley's guilty plea in the US court in Chicago
Weather records back this claim by David Headley that the Lashkar-e-Toiba postponed launching an attack on Mumbai — by sending its gunmen by boat — in April-May 2008 and instead picked November, considered by experts as the "best time" to sail between the two cities in a small boat, says a report in Indian Express.
According to data from the Hyderabad-based Indian National Centre for Ocean Information Services (INCOIS), wind speeds rose to their highest annual level of nearly 9 metres per second off the coast of Karachi in May 2008 from around 5 metres per second in April.
The conditions largely remained around those levels through the monsoon months of June-September before gradually subsiding.
Naval sources said that the high wind speeds translate to between level four and five on the Beaufort Scale, a gauge which measures and describes ocean wind speeds and explains the corresponding condition of the sea.
"Levels four to five means the sea is neither very rough nor very calm," a senior naval source told The Indian Express. "Small boats can sail in these conditions but with difficulty. After level five, the next level is rough."
Security sources said that although the Lashkar attackers had been given basic marine training while they were lodged in Karachi, the handlers of the terrorist group may not have wanted to risk the weather as the 10 gunmen were not experienced sailors and the journey was a long one, involving sailing about 600 nautical miles on a fishing trawler without being noticed by the Navy or the Coast Guard.
M Ravichandran, Director of INCOIS, said that while the Mumbai coast was calm in April-May 2008, it was a "little rough" off Karachi.
Asked about sea conditions in November, he replied: "Sailing is easy when compared to monsoon months. This is the ideal time to sail between Karachi and Mumbai in a small boat."
K Satidevi, the Mumbai-based director of the India Meteorological Department, said that wind speeds of between 5 and 9 metres per second are classified as moderate. "Wind speed is directly associated with sea condition. Moderate winds indicate that the sea would be slightly unstable although not entirely choppy. Sailing at such a time could be demanding," she said.
Another factor that could have made the sea turbulent during April-May, she said, could have been western disturbances, intense low pressure systems that cause severe winds and rainfall.