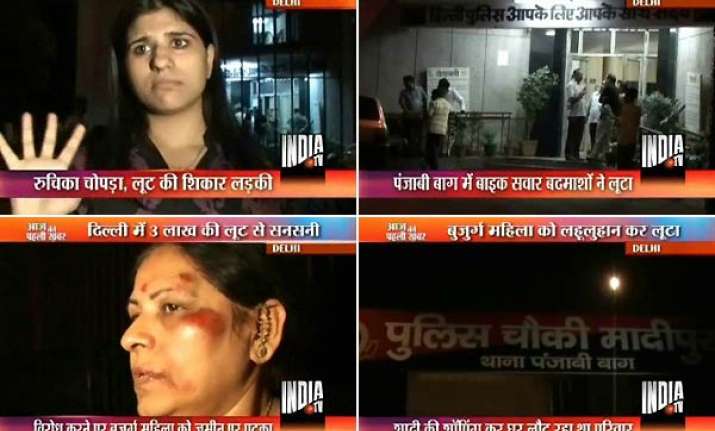 New Delhi, July 28: Motorbike-borne robbers on Wednesday evening snatched a bag containing Rs 15 lakhs worth ornaments and Rs 3 lakh cash from a lady in Punjabi Bagh, police said.

The woman, Poornima Chopra, who runs a school in Lajpat Nagar, had come to CTC Mall in Moti Nagar for buying ornaments for her daughter who was to wed in the first week of August.

After buying ornaments, Poornima along with her daughter Ruchika went in her Swift car to Punjabi Bagh to see off her sister-in-law, when the robbery took place.

As she was sitting in the car, a motorbike came fast, and the robbers pushed Poornima on the road, and went away with the bag.

Says Ruchika:"Delhi is not a safe city any more. We had come from Lajpat Nagar  to purchase jewellery here."

Police officials persuaded Poornima Chopra to show lesser amount of jewellery and cash having been robbed.

There is no trace of the robbers yet.