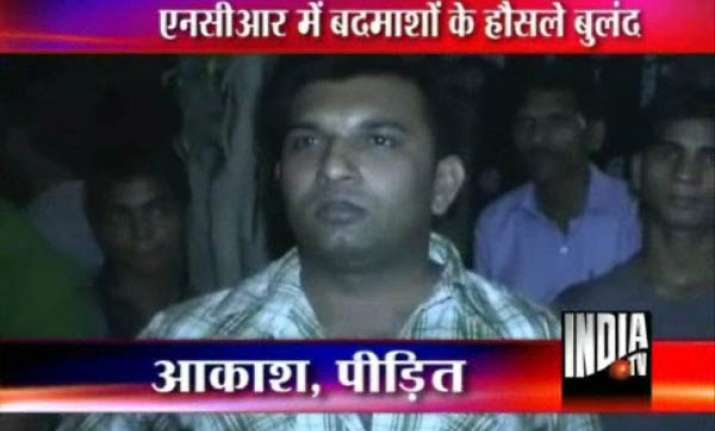 New Delhi, Jun 9 : Around twenty armed robbers allegedly entered a house on Wednesday night and robbed Rs 50,000 cash and jewellery worth  Rs one lakh  at gunpoint from a house in Alpha Sector of Greater Noida, police said. 

The incident occurred at  around 10 PM when Akash and his younger brother were at home. The robbers broke open the door, threatened the brothers  and began  looting cash and valuables, Akash told police.

Akash said, he had  kept Rs 50,000 for his brother's admission, which was looted. As neighbours, hearing the noise, came to their rescue, one of the robbers hit the hed of a woman with a rod.

Kasana Police is probing the matter, but residents allege that police is delaying the arrest of the accused.