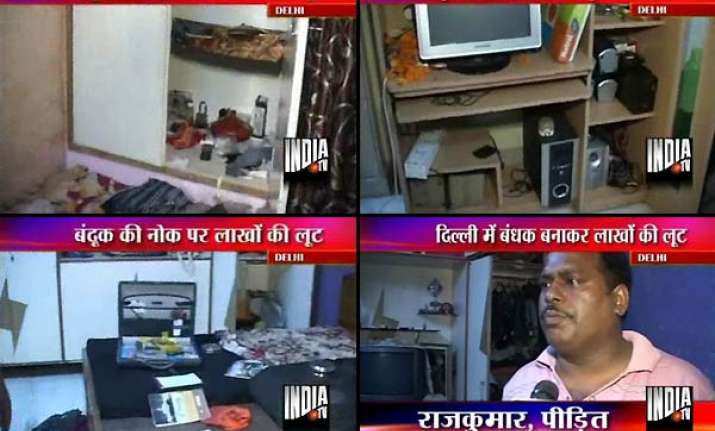 New Delhi, Jun 16 : Five robbers armed with pistols and knives ransacked a house  on Wednesday night in East Delhi's Gandhinagar and looted cash and gold jewellery worth Rs 7 lakh at gunpoint, the victims said.

The robbers entered a traderRajkumar's house  at around 10 pm. Rajkumar told police that the robbers forced open the wardrobe and suitcases and looted Rs 1.5 lakh cash and 250 gm gold jewellery.

One of the neighbours tried to chase the robbers but  he was injured as the fleeing robbers fired gunshots at him.

Police is yet get any clue about the robbers.