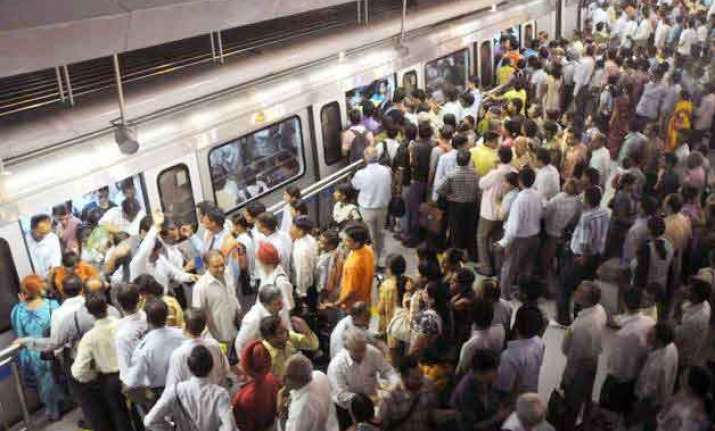 New Delhi: There has been a rise of 140 per cent in the number of crimes like pickpocketing, mobile theft in Delhi Metro's jurisdiction in the city and the NCR in 2014 over the same for 2013, owing to hike in its ridership. 
"The ridership of Delhi Metro has risen to 2.6 million.  Metro is running with maximum capacity most of the time. The crime such as picking pockets, mobile theft, etc have increased with the increase in the ridership," Union Minister of State for Home Haribhai Parathibhai Chaudhary said.  He said this in Rajya Sabha in a written reply in response to a question.
While 962 crimes were committed in Delhi-NCR areas under the jurisdiction of the metro in the year 2013, the figure rose to 2,309 within a year. The number of crimes has already touched 1,769 by June in 2015.
He said that there were eight Metro police stations in Delhi at Kashmere Gate, Shastri Park, Rithala, Raja Garden, Qutab Minar, Yamuna Bank, Kalkaji Mandir and IGIA. The corresponding figure for Gurgaon and Noida are one and three respectively.
"52 women personnel of Delhi Police have been deployed at the metro stations as well as in the metro rails," he said.