Follow us on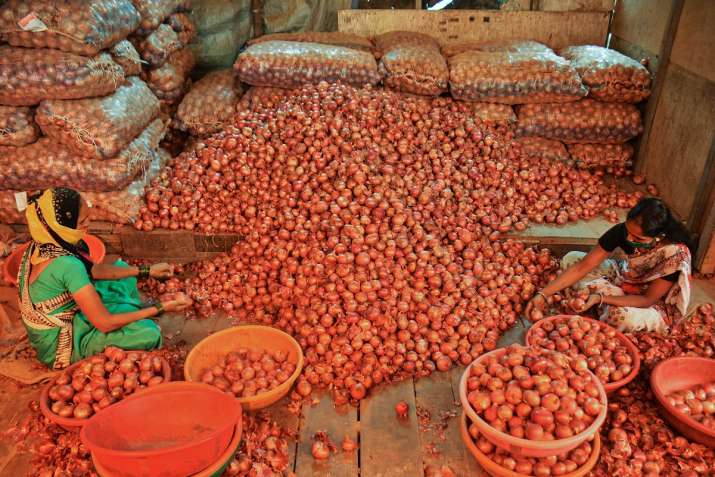 As monsoon retreats across the country, vegetable prices seem to be soaring up causing trouble for wholesalers and buyers alike. Tomatoes are especially seeing a hike in prices, now being sold at around Rs. 60/kg in Karnataka, and Rs 30-40/kg in Maharashtra. The national capital on the other hand is witnessing a hike of 25% in the prices of vegetables, upsetting wholesalers who claim that rainfall and an increase in fuel prices are the key reasons behind the hike.
A seller at Okhla vegetable market says, "The price of tomatoes in wholesale has increased from Rs 10-20 per kg to Rs 30-40 per kg. Due to heavy rains in Maharashtra & Karnataka crops got damaged & hence prices are high."
Vegetable sellers in Karnataka's Shivamoga were also seen blaming rains for a hike in prices of vegetables, especially onions. "Rain has disrupted the production and supply chain. Onion price has gone up from Rs 40 to Rs 50, potato price from Rs 25 to Rs 30", says a vendor from the Gandhi Bazar area of the city.
Abdul Rasheed, another wholesaler at Okhla Mandi said, "There is inflation. Consumption is less. The goods that come to the market are less. Prices of fuel are increasing. It directly affects the cost of goods. There is no income. Goods are not selling. Everyone is worried be it consumers or be it, sellers. Business is finished".
Abrar Ahmed, a wholesaler at Okhla Mandi said, "The price of Ridged Gourd (Tori) is 20-30 rupees per kg. Earlier we used to get it at 12-14 rupees. We used to sell it at 15-16 rupees and earn 1-2 rupees from it. Today the price is 30 rupees. So, if we tell the price as 40 rupees to any customer, they refuse to buy it." "It's not only vegetables that are expensive. There is inflation on everything be it oil, cereal," said Ahmed.
Mohammad Yameen, a wholesaler at Okhla Mandi said, "15 days ago, the price of onion was 20-25 rupees per kg. Today the price is 30-35 rupees kg. One reason for the price increase is rain. The crops are damaged due to rain in Karnataka, Rajasthan, Haryana. Another reason increased cost of transport. Customers are coming, but fewer goods are selling."
Petrol price in Delhi stands at Rs 104.44 per liter while diesel is available for Rs 93.17. In Mumbai, petrol is retailing at Rs 110.41 while diesel costs Rs 101.03.