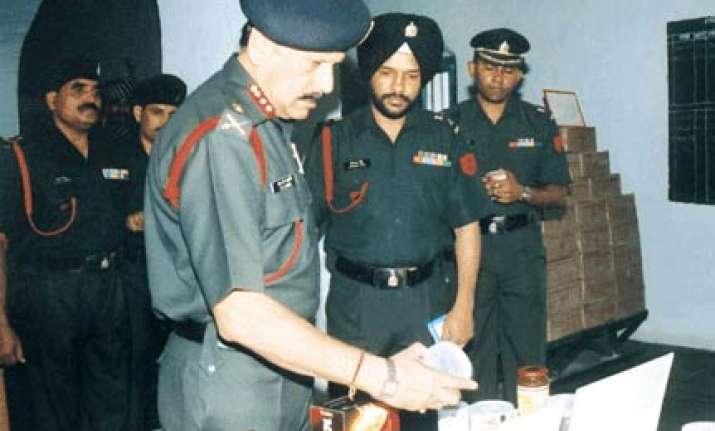 New Delhi : Indicted in the 'Ration scam', a retired Lieutenant General will face a court martial starting Friday this week for his alleged role in irregularities in procuring meat and dry rations for troops in Siachen and other high altitude areas.
Lt Gen S K Sahni, a former director general of the Army Supply Corps (ASC), is the highest-ranking officer in the defence services till now to face a court martial for his alleged involvement in a corruption case.
He was attached to the Jalandhar-based 11 Corps for the Summary of Evidence (SoE), which was completed on July 10 and after it recommended to continue disciplinary action against him, orders for his General Court Martial (GCM) were issued by the authorities concerned, Army sources said.
A Court of Inquiry constituted in 2005 had recommended disciplinary action against him in the case. Sahni retired from the Army a year after the inquiry was instituted against him.
The officer was also charged for procuring poor quality pulses for troops posted under the Northern Command in Jammu and Kashmir.
In February this year, Army had recommended disciplinary action against two Lt Gens including former Military Secretary Avadesh Prakash and former 33 Corps Commander P K Rath after they were indicted by a probe for their roles in the Sukna land scam. PTI