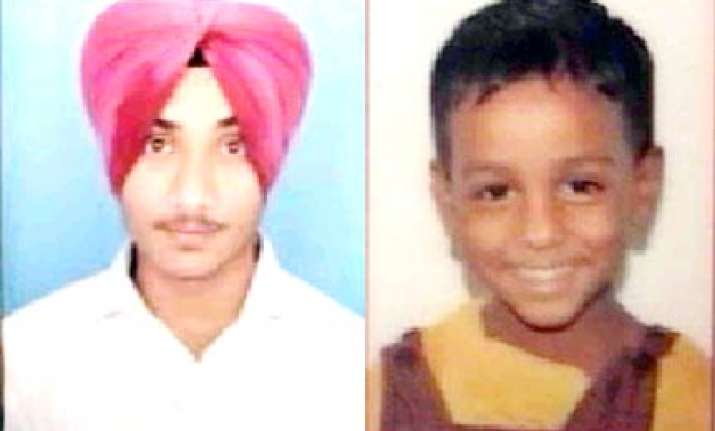 The Chandigarh police on Wednesday arrested 19-year-old Amanat Brar alias Sukhman in the hit-and-run case, after she surrendered at the Sector-3 police station following a  hue and cry in the media.  She was later released on bail.
A case under Sec 279 IPC (Rash Driving) & 304 A (Causing Death by negligence) has been registered and both offences are bailable.
Amanat Brar has been studying in the USA and was driving the car at the time of mishap. Family members of the boy reached the police station at Sector 3  and demanded that the case  be registered  under a non bailable section.
 A youth and his five-year-old cousin were killed when a group of girls in a car, allegedly racing with another vehicle, hit their two-wheeler in a high-security area of the city.
The incident took place at Sector-3, at a spot close to the residences of Chief Ministers of both Punjab and Haryana here late Tuesday night.  
Police said the accident was the result of a "race" between two cars -- a Maruti Swift driven by some people and a Honda Accord driven by the group of girls. 
The girls, who were suspected to be in an inebriated condition, lost control over the vehicle while driving at high speed from Sukhna Lake towards Sector-3, police said.  
They hit a motorbike which was passing by, killing 21-year-old Sukhwinder, an engineering student, and his five-year-old cousin Harpreet, police said.
The impact of the collision was so big that the child was thrown several metres up into the air, they said citing eyewitnesses. 
While the child died on the spot, the youth succumbed to injuries at a hospital.The victims belonged to Kansal village near Chandigarh.  
The girls fled the spot in the Swift car after the incident leaving their vehicle behind, they said, adding the car, which has been badly damaged, was bearing a VIP registration number belonging to a retired Lt. Colonel of the Army.   PTI