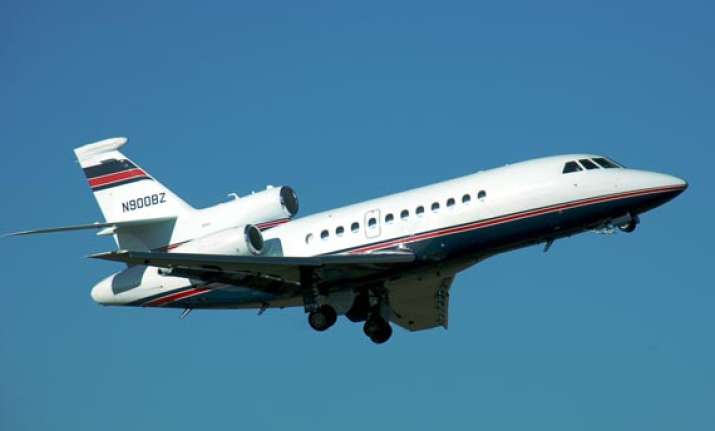 Mumbai, May 23 : Three top executives of Mukesh Ambani's Reliance Industries Ltd had a close shave on Wednesday morning at Mumbai airport, after one of the engines of their Dassault Falcon 900EX aicraft shut down 14 minutes after take off from Mumbai at 2:27 pm for Delhi, Mumbai Mirror reported. 
After the pilot declared an emergency, the plane was given priority landing at Chhatrapati Shivaji international airport, and it landed safely with a single engine at 2:45 pm. The executives were to attend a company meeting in Delhi.
The same aircraft had flown Mumbai Indians players from Delhi to Mumbai after their match with Chennai Super Kings the previous night.
RIL has three aircraft: the Dassaut Falcon 900EX, Airbus 319 and Boeing Business jet.
The DGCA has ordered an inquiry into the incident.  
Reliance Group head of communications Tushar Pania said, the plane could have continued its journey with the other engine, but as a mark of utmost precaution, it returned to Mumbai for an emergency landing.