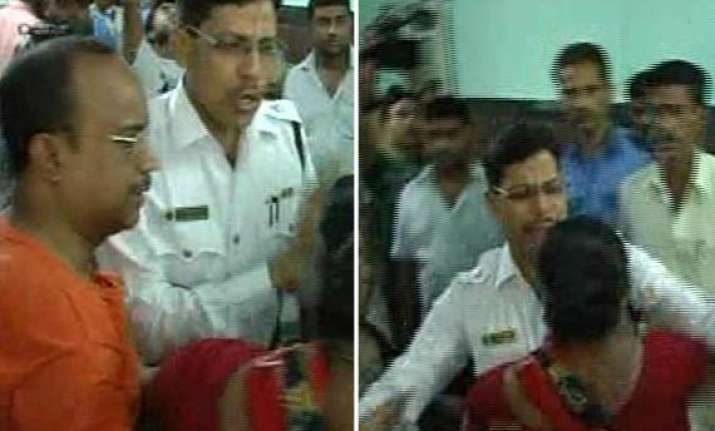 Kolkata, Jun 30 : Five infants died within a span of 48 hours in Kolkata's state-run  B C Roy Children's Hospital and this roused the ire of their parents who ransacked the hospital premises on Thursday morning. 
A media report said, 12 infants have died in the last 12 hours in the hospital.  A worried Mamata Banerjee government immediately ordered a  probe into the death of the infants.
 
Police rushed to the B C Roy Hospital for Children near Phulbagan, after nearly 300 angry demonstrators gathered in front of the hospital gates and blocked traffic for nearly an hour.

Police said three infants died on Wednesday night and two on Thursday at the hospital, the largest referral hospital for children in the eastern region.
The cause of deaths could not be ascertained as yet, but officials said most of the infants were brought to the hospital in a critical condition.  West Bengal Chief Minister Mamata Banerjee said as per information available with her, these children were admitted to hospital 'at the last stage' and that they did not die of enteric disease.

"I have ordered an inquiry into the incident and asked the authorities to give me a report," she said.
Expressing concern over deaths of 12 babies in a state-run hospital, West Bengal Chief Minister Mamata Banerjee today regretted that government hospitals badly lacked proper infrastructure and had turned into "dens of vested interests".

Banerjee, who is also looking after the health portfolio, warned that her government would not tolerate politics in state-run hospitals.

The government has undertaken an exercise to revamp the health department to improve infrastructure and services, she said.

"Although the hospital authorities are insisting that the deaths occurred because of enteric diseases and that they (babies) were brought at the last stage, I have asked them to declare the name of the disease," the chief minister said.  A committee comprising of two doctors has been formed to look into the deaths and Home Secretary G D Gautama has been asked to submit a report on the matter within 24 hours, she said.

"If any medical negligence is proved in the case, nobody will be spared from top to bottom and we will not see any political colour," she warned.

She noted that once 75 babies had died in the same hospital and the authorities had pleaded that it was "normal".  The chief minister said her government in the last one month had commissioned 3,500 additional beds in the state-run hospitals.

"Already a decision has been taken to upgrade several sub-divisional hospitals into district hospitals. I have noticed that many illegal activities are running in hospitals and ordered those should be vacated to make room for the expansion," Banerjee said.

She said that the Centre had been urged to release funds for opening block-wise diagnostic centres for rural hospital development under the rural health mission.

"The state is entitled to get Rs 1,200 crore for development of rural hospitals. The process will take some more time. I am looking into the matter seriously," she said. PTI