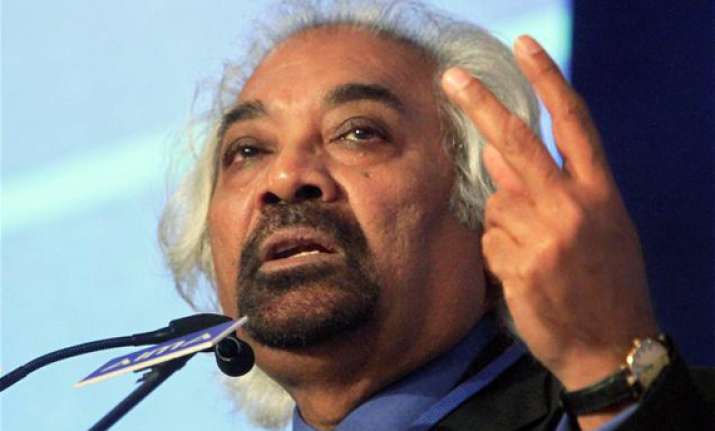 Bangalore: The chairman of National Innovation Council Sam Pitroda, a closed friend of Gandhi family and hailed by Rahul Gandhi as the pioneer of IT revolution in India, on Saturday gave his world view on corruption.
Pitroda's views on corruption should be "must read" for leaders like Arvind Kejriwal and Narendra Modi.
Here are some pointers from his speech at Bangalore Press Club and Reporters Guild of Bangalore:
--"I think lot of this corruption is blown out of proportion. First of all, let me tell you - not that I like corruption, don't get me wrong, corruption is a way of life in our society.
--It is not that any party was corrupt or not, but everybody in the society is  corrupt.
--"Business is corrupt, teachers are corrupt, doctors are corrupt, politicians are corrupt, everybody is corrupt. Not just the Indian society is corrupt, there is corruption in US but it is sophisticated. As it is sophisticated, you and I don't get affected directly. There is corruption in China, Japan, Russia - so it has became a way of life, not that I like it. But let's not get hung-up on it."
--"One can't stop doing things just because there is corruption. If somebody is corrupt, action should be taken... but you can't take 20 years to decide it. Fix it soon, three years or whatever."
--"If somebody has done wrong then he should pay for it; each one of us has to take responsibility...so I think we will have to work with the system we have and slowly and slowly improve."
--"I personally have good equations with Modi, but I don't subscribe to his idea of development. My idea of development is different."  
-- "A lot of good work has happened in the last 10 years. The country has achieved eight per cent growth consistently over the years, except for the current year. But everybody talks as if nothing has happened. Everybody is thinking negative. Everybody is depressed. In the process we are making things slowdown. I think we need to take a broader view of accomplishment. I think we didn't do good job of communicating to people."
-- "Most of our vice chancellors are 60 to 70-year old, but their customers (students) are about 17-year old. People who take decisions on young people of 16 years are above 60 years. Older people are messing up things in the country."
--"Universities need vice chancellors who are aged between 35 and 40. But there is huge resistance to change. So much so that employees in the department of Information Technology refuse to use computers. They still do their job manually."
--"Biotechnology will be next big thing. Whether it is medicine or energy or any other field, biotechnology is the future. In another 30 to 40 years, we will have factories making all body parts. If you have money, you will not be allowed to die."
--"Though the first phase of telecommunication revolution is over, no steps are being taken to prepare for the second phase which is more challenging. Everybody seems to be worried about bandwidth and there are too many operators. The way forward actually is broadband, consolidation and application"