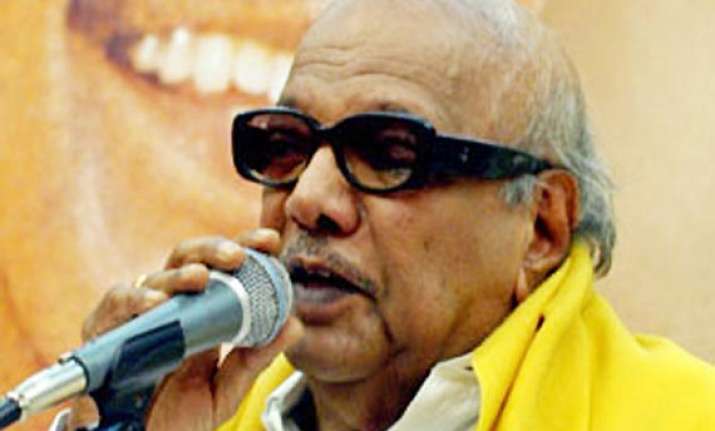 Chennai: DMK supremo Muthuvel Karunanidhi today released the list of party candidates for the forthcoming Lok Sabha elections in Tamil Nadu and Puducherry.
Five seats have been left for local parties, Karunanidhi said.
He said, DMK candidates in Sivaganga (Finance Minister Chidambaram's seat) and Puduchery (MoS V Narayanswami's seat) may withdraw if the alliance with Congress takes place.
A Raja, accused in 2G scam, will contest from Nilgiri seat.
Following is the list of candidates: