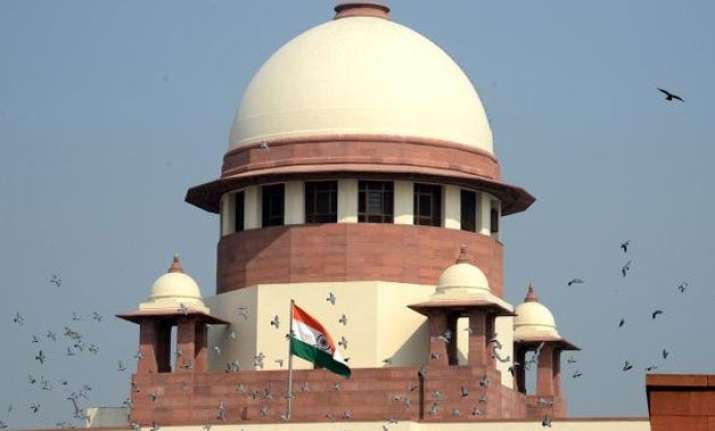 New Delhi: The Supreme Court on Tuesday asked the Ahmedabad civil hospital's medical superintendent to set up a team of three gynaecologists and a clinical psychologist to examine whether a 24-week pregnant 14-year-old rape victim can undergo risk-free abortion.
The bench of Justice Anil R. Dave and Justice Kurian Joseph said the team of doctors would also include gynaecologist Riddhi Ketan Shukla who had earlier examined the victim and had said that the haemoglobin level of the girl was below optimum and this condition can be harmful to her during childbirth.
The court said the team of doctors will decide if there was serious threat to her life if the baby is not aborted.
"If the team of doctors is of the view that termination of pregnancy is immediately necessary to save the life of the victim girl, then the doctors shall perform the necessary surgery if the victim and her father decide to go through such an abortion," the court said.
In such a situation, it said there would be no need for any further permission of the apex court.
The court further clarified that "if there is no unanimity among the doctors (who will examine the victim girl), then the majority view of the doctors shall prevail."
"In case of abortion, the hospital doctors shall take necessary tissue from the foetus for DNA identification," the court ordered.
The apex court order came on a petition by the girl's father -- who runs a cycle repair shop -- who challenged the Gujarat High Court's July 23 order by which it refused to grant permission for abortion, holding that the foetus was already 24 weeks old and the Medical Termination of Pregnancy Act, 1971 did not permit it at this stage.
The high court, however, expressed sympathy for the victim, noting the injury caused to her mental health, threat to her life and the hardship caused to her.
The girl was allegedly raped by a doctor to whom she had gone in February this year for treatment of typhoid. The doctor allegedly raped her after injecting sedatives.
The girl did not disclose this to her parents.
It was only after a few months when the victim did not have her periods that she informed her mother and uncle about the incident. In June, her family took her to a doctor who declared her pregnant.