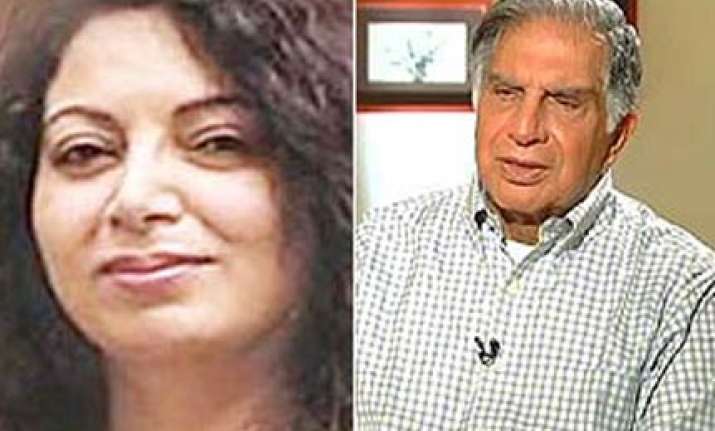 New Delhi, Nov 29 (PTI) Tata group chief Ratan Tata today approached the Supreme Court seeking action against those involved in the leakage of tapes containing his conversation with corporate lobbyist Nira Radia.
Tata, in the petition, has contended that the leakage of the tapes have infringed upon his fundamental Right to Life, which includes right to privacy.
Tata has made the central government a party in his petition.
Some of the conversation between Tata and Radia, whose public relations firms were engaged by the group, relate to personal details that could no way be part of investigation, Tata is expected to argue in the petition.
Tata has sought a direction for fixing the responsibility for the alleged leakage of the tapes.
In the wake of 2G spectrum allocation scam allegedly involving Rs 1.76 lakh crore, some journals have published taped conversation Radia had with politicians, journalists and industrialists.
Tata has made the Union Home Secretary, the CBI, the Income Tax Department, the Department of Telecommunication and Department of Information Technology as respondents in the petition.
Meanwhile, sources said that senior Advocate Harish Salve will appear for Tata in the apex court.
Tata in his petition submitted that the conversation was recorded by the government and "we have no quarrel with the government".