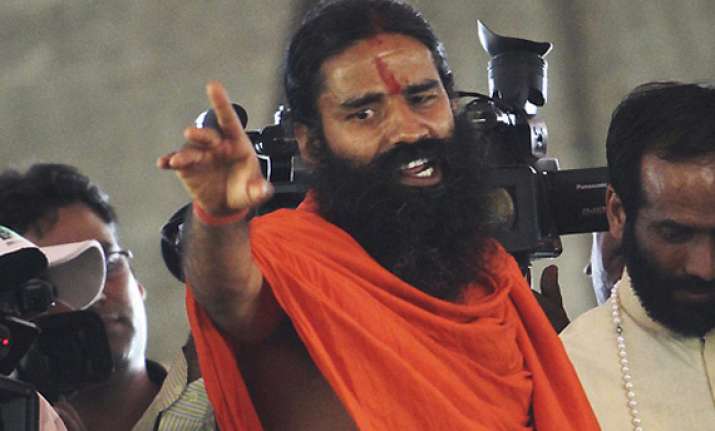 Haridwar, Jan 5: Yoga guru Swami Ramdev today threatened to reveal the names of two top leaders on January 14, Makar Sankranti, who he alleged  have ill-gotten money stashed in Swiss banks.

Addressing a press conference here, Ramdev did not disclose how he procured those names.

The yoga guru said he will announce his 'action plan' the same day in Delhi as part of which he would undertake campaign in all poll-bound states.

Ramdev said he would utilize the services of several thousand students studying in his Patanjali Yog Peeth to spread awareness among voters in the five poll-bound states.

The yoga guru lashed out at the Lokpal Bill passed in Lok Sabha saying that it would be a toothless tiger and subservient to the ruling party in power.

On Enforcement Directorate's notice to his associate Acharya Balkrishna, the yoga guru said, government is trying its utmost to harass him and his associates.