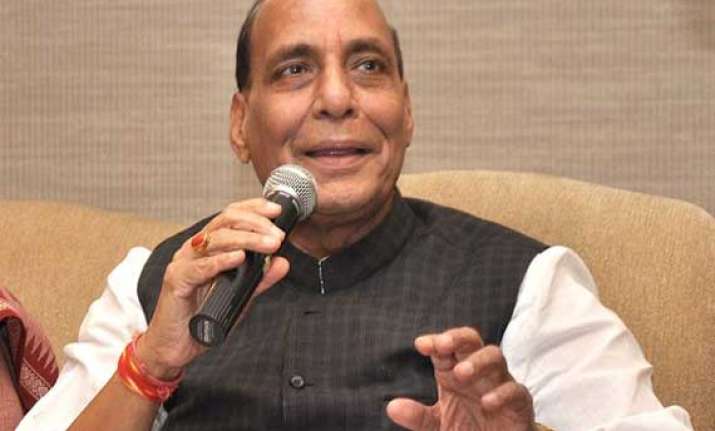 New Delhi: Terming the condition of Indian economy as "serious", Union Home Minister Rajnath Singh on Saturday said though the new government is working to bring the situation back on track, it will take some time to do so.
"The economy has derailed and its in a bad shape and serious condition. The government is taking measures to bring it back on the track," Rajnath told reporters on a question regarding economy and inflation during a programme in Lucknow.
He said the government was working in this direction and it would take time for the economic condition to improve.
The Union Minister said the government was taking concrete steps to tame inflation.