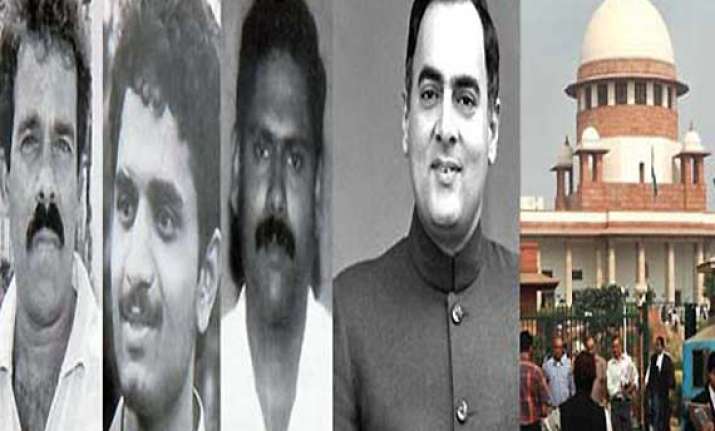 New Delhi: The Supreme Court today decided to hear the Centre's plea on Thursday challenging the Tamil Nadu government's announcement to release the assassins of former Prime Minister Rajiv Gandhi.
Nalini, Robert Pious, Jayakumar, Ravichandran, Perarivalan, Murugan and Santhan were ordered to be released by the Tamil Nadu government after their death sentences were commuted following a landmark Supreme Court judgement that slammed the long delay in deciding their mercy petitions.
Last week, on a petition by the Centre, the Supreme Court stayed the release of three of seven convicts- Murugan, Santhan and Perarivalan.
The Tamil Nadu government claimed that the court had not stopped it from releasing the four other convicts, Murugan's wife Nalini Sriharan, Robert Pious, Jayakumar and Ravichandran.
Prime Minister Manmohan Singh said last week that letting off the convicts would be contrary to all principles of justice as Rajiv Gandhi's assassination was "an attack on the soul of India."
The convicts have spent over 20 years in jail. Nalini, who was earlier on death row, was granted mercy on the intervention of Rajiv Gandhi's widow and Congress president Sonia Gandhi.