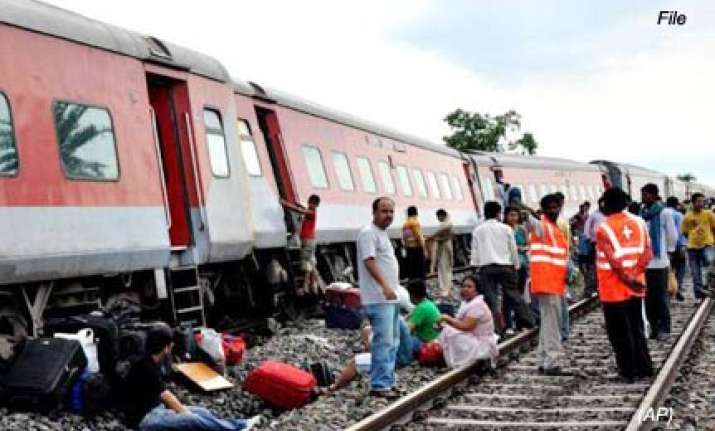 Kolkata: Passengers of the Howrah-bound Rajdhani Express today escaped unhurt when two coaches derailed at a railway station in West Bengal's Hooghly district.
According to preliminary reports, pandoral clips on the tracks were found removed, Eastern Railway sources said.
The express was at a slow speed while it was passing platform number three of the Baruipara station and switching onto another track, around 50 km from Howrah, when two front wheels of the engine jumped off the rails, which led to two coaches behind it derailing, the sources said.
Around 50 feet of track was damaged as a result of the derailment, they said.
Abhijit Mukherjee, a passenger on the train said that a loud sound was heard at around 9:30 am after which the train stopped. PTI