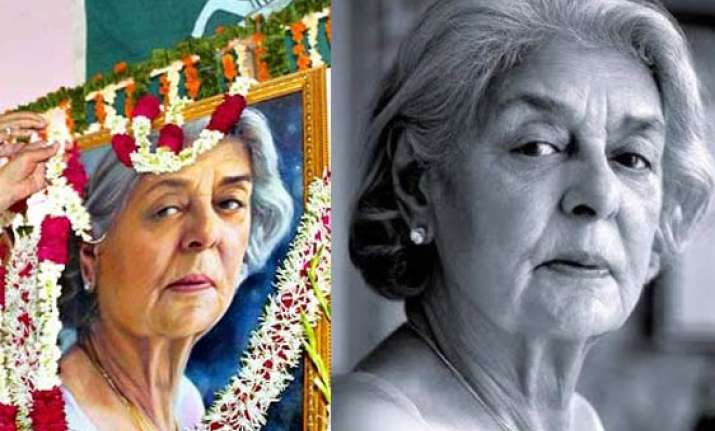 Jaipur, Feb 23 : Late Rajmata Gayatri Devi's grandchildren Devraj Singh and Lalitya Kumari got another victory in the succession suit for inheriting their father late Jagat Singh's properties that are contested by their uncles Prithviraj Singh, Jai Singh and aunt Urveshi Devi, reports Times of India.
The Rajasthan High Court has dismissed the trio's appeal against its earlier order declining to strike down the succession certificates issued to the late Rajmata's grandchildren by a lower court in February 2009.
Last month, a single judge had turned down Prithviraj, Jai and Urveshi Devi's plea for declaring the succession certificates null and void. It was argued that these certificates were issued ignoring a high court order of August 2008 by which the lower court's proceedings in the matter had been put on hold.
The three appealed against the single bench's order of January 18, 2010 before a division bench headed by chief justice Arun Kumar Mishra. But the division bench declined to intervene saying it could not hear an "intra-court" appeal. Prithviraj's lawyer GK Garg said the appeal would now be moved before the Supreme Court.
The dispute has its genesis in a letter purportedly written by Jagat Singh in 1996 through which the former Jaipur royal willed his entire wealth to his mother. Rajmata Gayatri Devi presented the letter before the lower court in 2006 and filed two suits; one to seek a succession certificate for inheriting the properties of her late son Jagat Singh and the second to seek letter of administration based on that Will.
Devraj and Lalitya contested Gayatri Devi's suits saying the letter was a fabricated document. Meanwhile, Gayatri Devi moved an application before the district judge (DJ) requesting that both her suits be heard together. When the DJ rejected the application, she appealed before the high court, which stayed the lower court's proceedings in the succession dispute on August 20, 2008.
However, the Rajmata reached an agreement with her grandchildren on November 14, 2008. On the basis of this settlement agreement, the lower court issued succession certificates in favour of Lalitya and Devraj on February 19, 2009. The certificates equally divided the wealth of late Jagat Singh among the Rajmata and her two grandchildren.
After the death of the Rajmata in July 2009, Lalitya and Devraj have been claiming that their grandmother willed her share from Jagat Singh's properties as well as her other assets too in their favour.
On the other hand, Prithviraj, Jai and Urveshi Devi have been challenging the succession certificates on the ground that these were issued by the lower court despite the high court's stay order. But the high court has twice refused to intervene in the matter.