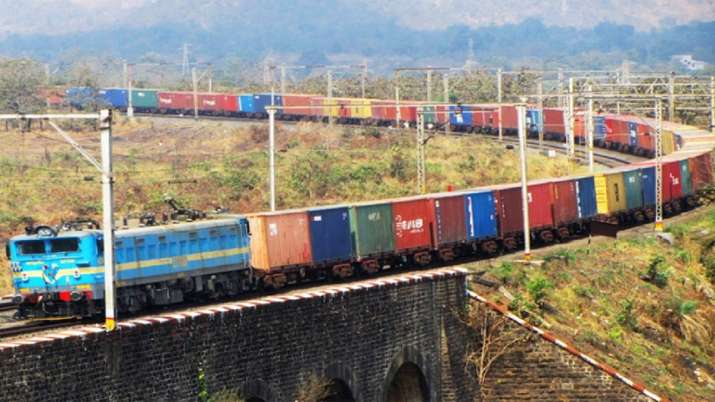 Railways has issued a single all India contact helpline number — RailMadad 139 — with option 6 for Freight and Parcel Queries in view of the ongoing thrust on promoting freight and parcel traffic, the Railways Ministry informed on Friday.
Meanwhile, Railways is carrying out a detailed study on the nearly 4,000 km-long new dedicated freight corridors connecting industrial areas in the eastern and western parts of the country to major ports in Odisha and Andhra Pradesh, Railway Board Chairman VK Yadav said. The study will be completed by 2021, he added.
Addressing a virtual press conference, Yadav said that the proposed DFCs are part of the next big infrastructure projects of the national transporter.
Sharing the details of the new dedicated freight corridors, Yadav said, "The survey work for the four new corridors has started and it will be completed by 2021, while the construction of these new corridors is expected to be completed by 2030."
The new corridors are the 1,115-km East Coast corridor from West Bengal's Kharagpur to Andhra Pradesh's Vijayawada, the 1,673 km East-West corridor connecting Bhusaval-Nagpur-Kharagpur-Dankuni (near Kolkata), the 195-km Rajkharswan-Kalipahari-Andal (West Bengal) route, and the 975-km North South sub-corridor Vijayawada-Nagpur-Itarsi (Madhya Pradesh) route.
These corridors will provide connectivity to Paradeep, Dhamra, Gopalpur ports in Odisha and Vishakhapatnam, Gangavaram, Kakinada, Krishnapatnam and Machhalipatanam ports in Andhra Pradesh, ensuring faster movement of goods and capacity enhancement in the over-saturated sections of the railway network.
(With inputs from IANS)
ALSO READ | 7th Pay Commission: Railways could bring 13 lakh govt employees under health insurance cover soon
ALSO READ | Railways' gift to Bengaluru flyers: Halt railway station near airport to make travel easier, cheaper