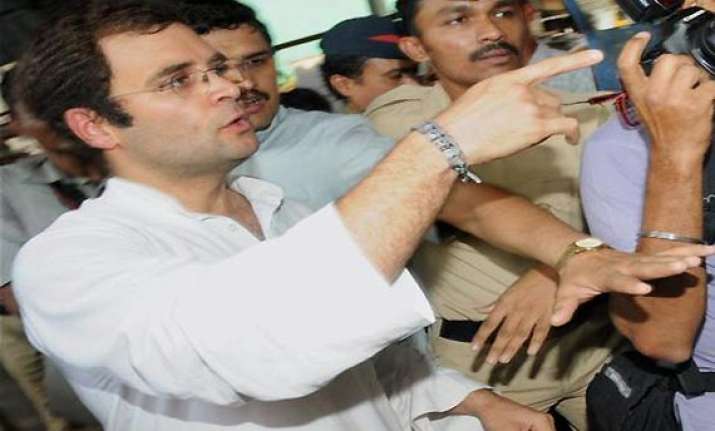 Mumbai: Congress vice-president Rahul Gandhi today met representatives of Mumbai's fishermen (Koli) community and heard their grievances and suggestions, as part of his outreach programme to draft a comprehensive party manifesto.
The fishermen from Versova-Koliwada told Rahul Gandhi that a ministry should be created at the Centre to look after the problems of fishermen, and the minister should be from the Koli community.
The representatives said, the Koli community  should not be kept away from the development race.
One of the fishermen suggested that on the lines of Seven Sisters for the Northeast, a committee should be set up which should speak to local fishermen before giving approval to any fresh project near the seashores.
The fishermen also suggested that their community should get compensation which farmers get, whenever there are natural disasters like drought or tsunami.