Follow us on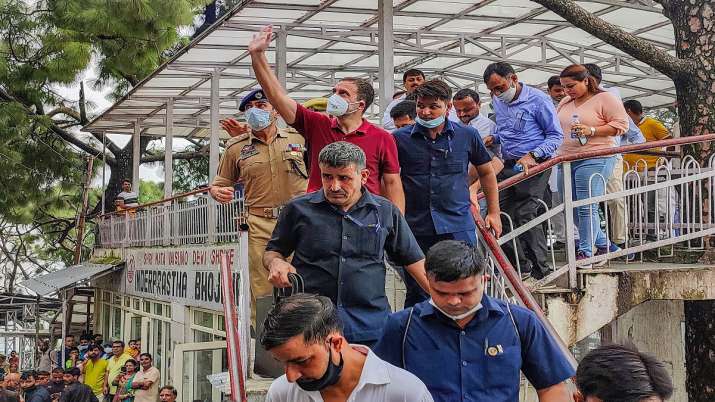 From asking the crowd to chant 'Jai Mata Di' to calling himself a Kashmiri Pandit, Congress leader Rahul Gandhi sought to establish a connect with locals as he addressed a  public gathering in Jammu on Friday. Rahul Gandhi, who is on a two-day visit to Jammu, said he belongs to a family of Kashmiri Pandits, adding that he would help the community. 
The former Congress president also made it a point to target the BJP, RSS. "The BJP-RSS is trying to break the composite culture of Jammu and Kashmir," Gandhi said. 
"Whenever I visit Jammu and Kashmir, I feel have come home. My family has a long relationship with J&K. Today, a delegation of Kashmiri Pandits met me...they told me that Congress implemented many welfare schemes for them, but BJP lied to them," he said.
WATCH: Rahul Gandhi asks crowd to chant 'Jai Mata Di'
"I promise my Kashmiri Pandit brothers that I will do something for them," Rahul Gandhi went on to add. 
Gandhi arrived in Jammu on Thursday and paid obeisance at the Mata Vaishnodevi temple after undertaking a foot journey to reach the cave shrine atop the Trikuta hills in Reasi district.
ALSO READ: Congressmen afraid of BJP should be shown the door: Rahul Gandhi
This is Rahul Gandhi's second visit to Jammu and Kashmir within a month. He was in Srinagar on August 9 and 10, when he inaugurated the party's new office in Srinagar city.
ALSO READ: Congress lost highest number of leaders to other parties since 2014: Report