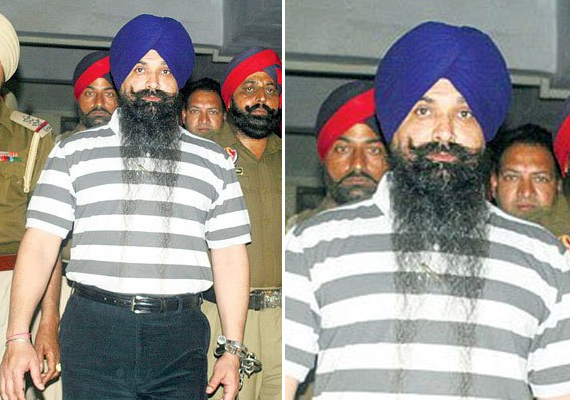 Amritsar, Mar 24: Radical Sikh group Dal Khalsa today alleged the decision of Akal Takht, the highest temporal seat of Sikhs, to ask Punjab government to approach the President for commuting death sentence of Balwant Singh Rajoana, convicted in former chief minister Beant Singh killing case, is "indirect surrender before the Indian state".
Dal Khalsa spokesman Kanwar Pal Singh said the Jathedar "has not honoured the sentiments of Rajoana who has clearly stated that no one should bow before the Indian state for his clemency".

Earlier, the Dal Khalsa has also submitted a letter to the Akal Takht jathedar asking him to go into the sensitivities of this issue before taking any decision.  

Rajoana , A convict in the former Punjab chief minister Beant Singh's assassination case, is scheduled to be hanged in Patiala central jail on March 31.

Beant Singh was assassinated on 31 August, 1995, at Chandigarh by militant outfit Babbar Khalsa group.

The mastermind of the attack includes Jagtar Singh Hawara and Rajoana who was arrested in December 1995. Both were awarded death sentence by a special CBI court.  

While commuting the death sentence of Hawara into life, the high court had, however, upheld the death sentence to Rajoana who has not challenged the verdict awarded to him in 2007 after an 11-year-old trial.