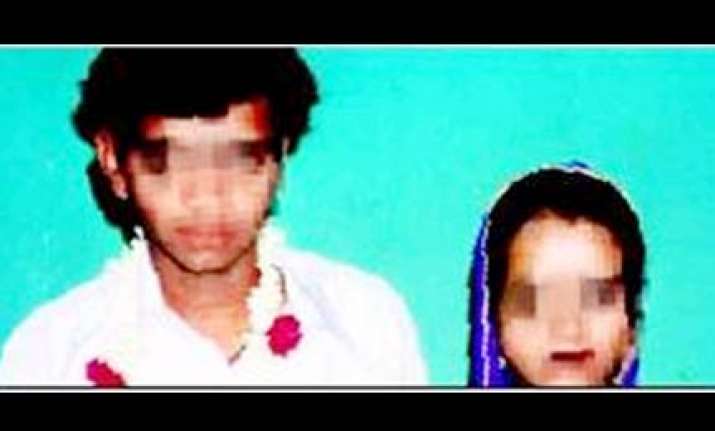 Pune: A 30-year-old woman's married life took an unexpected turn when she learned that her husband, with whom she had two children, was gay, reports Mumbai Mirror.  
Karishma married Salman (39) (names changed) on February 27, 1997 and settled in Ramtekdi.
Salman was a rickshaw driver and Karishma a housewife. But after a decade of marriage, when her husband asked her for custody of their children, she approached lawyer Supriya Kothari and filed a plaint under the relevant sections of The Protection of Women for Domestic Violence Act, 2005 before the Judicial Magistrate (First Class) A M Pathankar on August 6 and on August 23. Salman has been directed to approach the court.
Karishma has alleged in her plaint, that Salman changed his sexual preference after having two children with her. Karishma's father spent Rs 80,000 towards the wedding expenses, cash of Rs 5,000 and one-and-half tolas of gold. After the wedding, they had a normal married life. In 1998, she had a son name Razak (name changed to protect identity) and then in 2000 another son was born to them.
Karishma recalls, "Salman used to trouble me after marriage. He constantly demanded money and abused me many times. But I tolerated it. He was earning a decent amount by driving a rickshaw and had a part-time fish business. Salman demanded money from my parents as he wanted to establish another business. During my second pregnancy, he insisted that I go to my parents' house."  
She further alleged, "After three months, I returned to our house as Salman did not even see our son's face when I was in the hospital. I came home and found Salman with a man called Danni. Salman told me that he was a friend and was homeless. He then insisted that I go back to my parents' house. One day, when I returned to our house, I found photos of Salman on the wall. He was wearing a saree and salwar suit. My older son asked me whether Salman was dating someone and who the woman in the photograph was. I told him he was his father."  
"When I asked Salman about this transformation, he told me he wanted to earn fast and easy money. He also said that he would divorce me and asked me to marry another man. I then left the house as I could not digest the fact that my husband was having sex with another man."  
Karishma continued, "I am helpless and homeless. I have studied till Class VIII and work as a domestic help. My children are grown up and I have to see to their education. Recently, I approached him and asked him to take responsibility of being a father, by providing me with money. He then asked for custody of the children and said that he, along with his sons, would earn a good income. I want my sons to be educated and want to keep him far away from them. When my sons are asked by their school friends what Salman does, my older son tells them he is dead as they feel ashamed of him."  
Karishma has filed a complaint before JMFC Pathankar on the grounds that she receive a share of Salman's household, a monthly monetary maintenance of Rs 10,000 to her and her children. In addition, she wants a compensation of Rs one lakh for injury, mental torture and emotional distress.