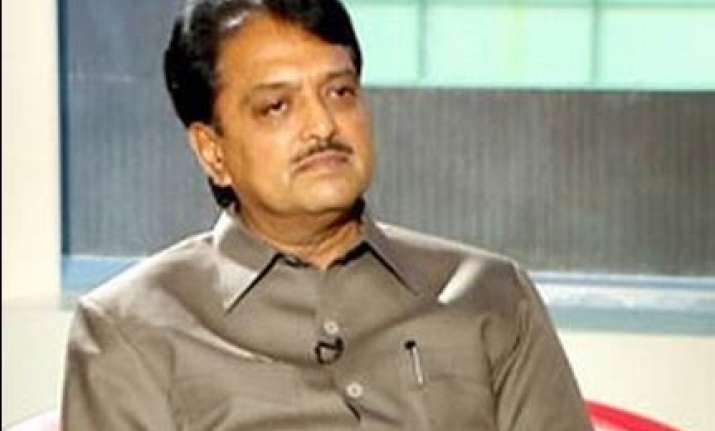 New Delhi: Amid raging controversy over the allegations of corruption in the Commonwealth Games, the Central Public Sector Units may not release more funds for the mega sporting event till a clearer picture emerges on the various issues that have been raised so far.
     The public sector units are "cautious" in shelling out more money for the event against the backdrop of the alleged fund-bunglings, Heavy Industries and Pubic Enterprises Minister Vilasrao Deshmukh told PTI.
     "I don't think so because of all this controversy. (But) We are waiting for things to be clearer," he said when asked if PSUs will release more funds for the mega sports event that has got mired in the corruption controversy.
     In fact, state-owned Power Grid Corporation, which had committed Rs 10 crore, has not released the funds for the extravaganza, slated for October 3-14, 2010.
     Similarly, Indian Railways too has made a budgetary provision of Rs 100 crore. Sources said it has now sought clarifications from the Organising Committee about the usage of the funds.
     However, Central Bank of India has already contributed Rs 50 crore to the Games, while NTPC, which had committed Rs 50 crore, contributed Rs 20 crore in February and the rest is yet to be released.
     The corruption allegations began with a Central Vigilance Commission (CVC) report which pointed out financial bunglings in handling of construction and other contracts.
     Actually, before the corruption charges surfaced, the Department of Public Enterprises had in June written a letter to top-performing Maharatnas and Navratnas, asking them to make generous contributions to the event.
     It had said "the CPSEs should volunteer to help the CWG as a part of their corporate social responsibility."
     An official said the "goings-on" in the CWG have shaken the confidence of the PSUs, which otherwise would have helped the Games as a matter of national pride.
    The CWG organising committee had a budget of Rs 1,600 crore which it had obtained from the government and had promised to return by earning sponsorships, television rights and ticket sales. In the absence of sponsors, it is likely to fall quite of short of covering its budget.
     Air India, the official carrier of the CWG, has chipped in with tickets for officials and players as part of its contribution to the event. The airline's contribution in kind -- tickets and chartered flights -- is estimated to be about Rs 50 crore. PTI