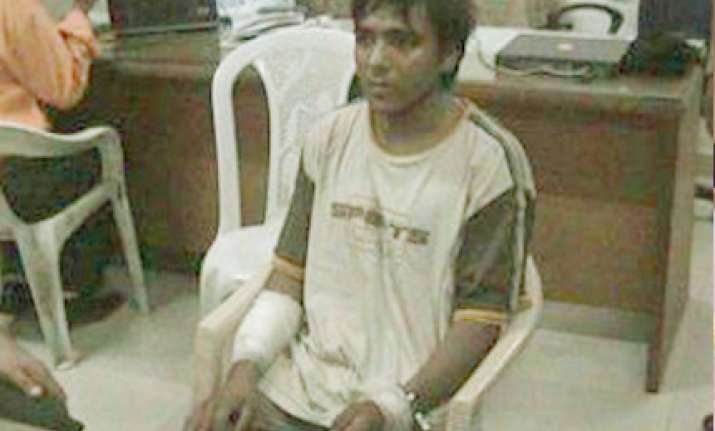 Terming the 26/11 attacks as a heinous crime punishable with death, the prosecution on Tuesday concluded its final arguments in the 189-day trial with a plea to pronounce Pakistani gunman Ajmal Kasab and Indians Faheem Ansari and Sabauddin Ahmed guilty of slaughtering 166 people.
All of them are guilty of "waging war against the nation" and have committed various offences under Indian Penal Code and Unlawful Activities Prevention Act, special public prosecutor Ujjwal Nikam argued before judge M L Tahaliyani.  
Though not directly involved in the killings, Faheem and Sabauddin were part of the conspiracy as they had supplied maps of terror targets and were liable for the death of innocent civilians, Nikam said on the 10th day of arguments.
 Submitting his 675-page written arguments on 189th day of the trial, he said lone surviving gunman Kasab had come from Karachi with nine accomplices in a boat after attending a training camp and had killed people by firing indiscriminately at them in public places on the night of November 26, 2008.  Seeking to nail Faheem in the conspiracy, Nikam said he had come to Badhwar Park in Mumbai, much before the terror attacks to find a house in fictitious name of Sahil Pawaskar.
The terrorists, who came from Pakistan, had landed at Badhwar Park by a boat and then moved in batches to targeted spots.
The prosecutor said Faheem had obtained admission in a computer institute here under assumed name of Sahil Pawaskar but had not explained to the court why he wanted to stay at Badhwar Park in the fictitious name when he was a resident of suburban Mumbai.  
Nikam referred to Kasab's confession in which he had stated that the conspirators had given the attackers maps of terror targets. He said one such map had been recovered from the pocket of slain terrorist Abu Ismael.
Blood stains found on the map were caused due to injury received by Ismael during the encounter with police and this was borne out in a DNA report, he argued.
He said along with Global Positioning System, road maps of targets were provided to each terrorist so that if GPS failed the maps would come in handy to locate the spots.
 Nikam said Faheem had admitted that the handwriting appearing on maps recovered by police from slain terrorist Abu Ismael was his. Later, he told the court that police had forced  him to write certain words on the map.
Nikam dubbed as "baseless and an after-thought" Faheem's allegation because he had not cross-examined policemen to prove his claim that he had scribbled on the maps under duress.
 Besides, Faheem was produced before a magistrate after his arrest from time to time for remand but he had never complained about police torture, Nikam said.
According to him, a close friend of Faheem, Nurrudin Shaikh, had identified maps in the court saying they look like the ones he had seen in Nepal when Faheem had given them to co-accused Sabauddin to be passed on to LeT.  "The conspiracy of the 26/11 attack was hatched on Pakistani soil and inevitable inference can be drawn that the attack was state-sponsored," Nikam argued.  According to the prosecution, Kasab and nine slain terrorists had undergone military and intelligence training by LeT under supervision of some officers of Pakistani Army.  
Alleging that the LeT and the army were hand-in-glove, the prosecutor said a deliberate attempt was also made to conceal Pakistan's involvement in the attack.  "Kasab has confessed that one major general was present during their training and had supervised them. The name of major general was deliberately not revealed to the attackers as he occupies a senior position in the army," Nikam said.  "The attackers were given identity cards under fictitious Indian names. One of the terrorists Imran Babar had contacted a TV news channel during the attack and had claimed that he was from Hyderabad in India," Nikam argued.  The conspirators, he said, had directed the terrorists not to reveal their true identity and nationality so that Pakistan's complicity in the attack was not known. PTI