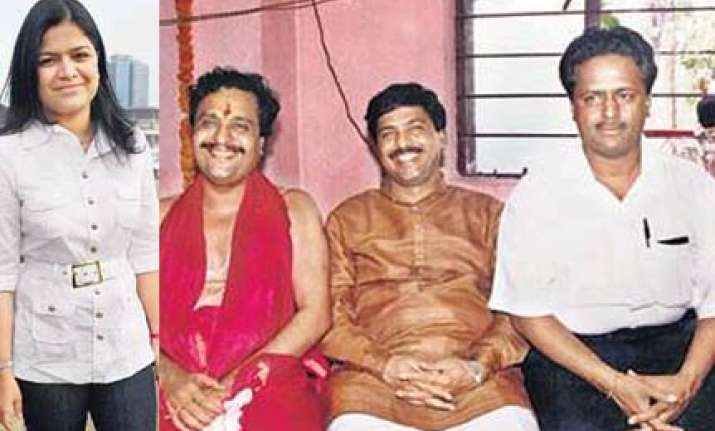 Mumbai:The sub-divisional magistrate (SDM) of Osmanabad, Sunil Yadav, has admitted a petition by Prakash Mahajan, younger brother of the late BJP leader Pramod Mahajan.  
The petitioner, who happens to be a Shiv Sena spokesperson, has demanded his share in an ancestral plot of land in downtown Osmanabad, reports the Mumbai newspaper DNA.
Sources at the SDM office said that a notice was issued on Monday to BJP leader Poonam Mahajan, who is the chairperson of the Tapasvi Charitable Trust (TCT), seeking her reply to the petition within a fortnight. Poonam is the daughter of Pramod Mahajan and niece of Prakash.
The elite political family of the Mahajans and their two sisters are not willing to divide the ancestral property. Their contention is that the land had been donated to the charitable trust long ago to run the Venkatesh Mahajan Senior College. The late Venkatesh Mahajan, father of Pramod and Prakash, was the original owner of the land.
According to records, the land admeasuring three acres and 24 guntas, was donated to the TCT by Pramod in 1999, when a senior college was allotted to the trust. After consultations with his two younger brothers — Prakash and the late Pravin Mahajan — and two sisters, Pramod had donated the land to the trust. All legal formalities for the donation were completed in 2004.
Milind Patil, secretary of the TCT, said that when the land donation process was underway, Prakash was the chairman of the trust. He had chaired a meeting of the board of directors, in which the decision to donate the land to the TCT was taken. He was the chairman of the trust for five years from 2001 to 2006. During his tenure, he never raised the issue of his share.  
Prakash refuted the allegations saying that he was a "nominal" chairman. The reins of the TCT were in the hands of Rekha Mahajan, widow of Pramod , he added. Having received the SDM's notice, the TCT will hold an emergency meeting on August 15 to decide its future course of action. Patil said, "We will be appearing before the SDM, and are ready to fight a legal battle. We have sufficient documents to prove that the land now belongs to the TCT."