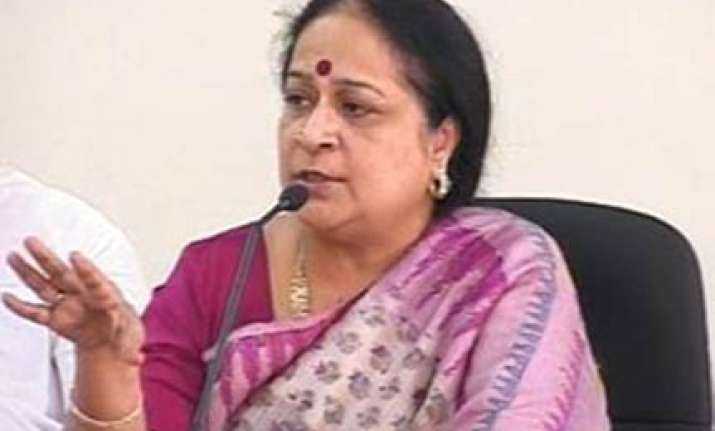 Congress on Thursday endorsed Sports Minister M S Gill's remarks that setting up of any new committee to hold Commonwealth Games is no solution and said the priority is to organise the event first and then probe the allegations of corruption and irregularities.
"The party endorses what the Sports Minister has said. He has said that no problem will be solved by constituting a new committee," party spokesperson Jayanthi Natarajan said at the AICC media briefing.
"The priority is that the Games should be organised first and then probe all the issues of corruption that have come to the fore," she said.
Earlier in the day, Gill assured the Rajya Sabha that the government will look into the charges of corruption in the Commonwealth Games projects in the national capital but ruled out setting up of an apex committee to oversee the Games.
The demand for setting up an apex body to monitor the Games was raised by Rajya Sabha member Mani Shankar Aiyar on the lines of the one set up in the country for the 1982 Asian Games.
Gill said now that only 55 days are left for the Games, there was no alternative but to focus on hosting them successfully. "Have faith in India, India will get there ...God is with us," Gill said adding all 13 major stadia, including Jawahar Lal Nehru Stadium, are ready.
The CVC has found serious discrepancies like award of works at higher rates to bidders, poor quality of construction and grant of work to ineligible agencies in different Games- related construction works. Political parties such as BJP and CPI(M) have demanded action against the guilty. PTI