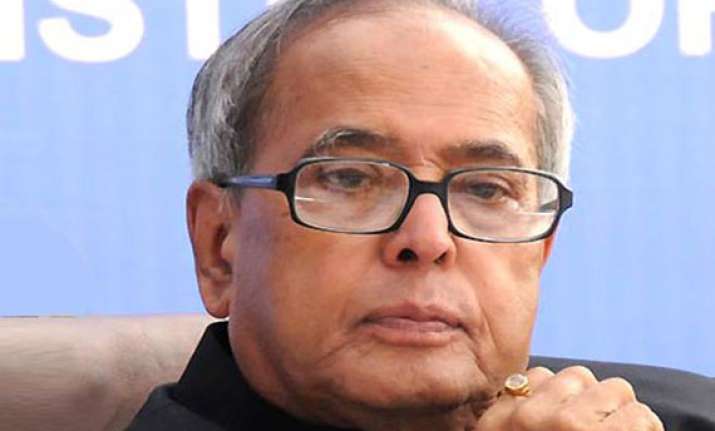 New Delhi: President Pranab Mukherjee has held consultations with legal luminaries and constitutional experts on the course to follow if the Lok Sabha elections throw up hung verdict.
Fali Nariman, Soli Sorabjee and Solicitor General Mohan Parasaran were among others whose views were sought by the President last week.
The meetings, days ahead of the results, are being linked to the government formation exercise in which the President will play a pivotal role, especially if no party or pre-poll alliance gets 272 seats.
If a party or alliance get a clear majority, the President's role is limited to formally inviting that party/ alliance.
Counting of votes for all the 543 Lok Sabha constituencies will be taken up on Friday after the five-week long marathon elections to the 16th Lok Sabha drew to a close yesterday.