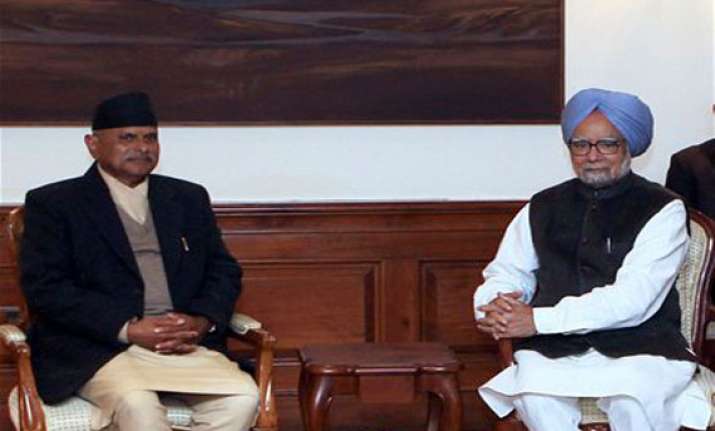 New Delhi, Dec 27: Nepal's President Ram Baran Yadav held talks with Indian Prime Minister Manmohan Singh in the Indian capital New Delhi on Wednesday amid the ongoing political crisis in Nepal.
Yadav has had to repeatedly extend a deadline given to political parties in Nepal to agree on a new coalition government that would conduct elections in April.
Leaders of the main political parties have failed to reach an agreement on the issue.
Nepal's Prime Minister Baburam Bhattarai has been running a caretaker government since May when the constituent assembly expired.
Opposition parties want a new government with representation from all the parties to hold the polls.
The previous Constituent Assembly was elected in 2008.
Its two-year term was repeatedly extended because it failed to finish drafting a constitution.
Its final term ended in May when parties couldn't agree on another extension, leaving Nepal without a parliament.
India, which borders Nepal on three sides, has significant political and economic influence over its Himalayan neighbour and is its main source for oil and other supplies.
Nepal trades the vast majority of its goods through India's land borders and the two countries share a more than 1,060 mile (1,700 kilometre) stretch of border.