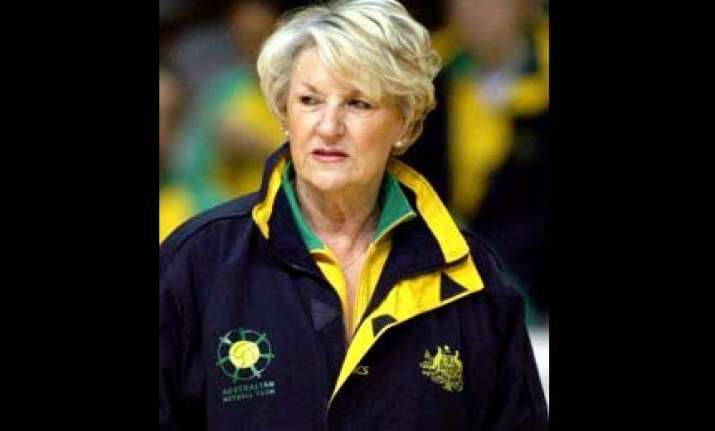 Melbourne:  Australia's netball coach Norma Plummer has told her players to be prepared for the "worst" when they travel to India for the controversy-hit Commonwealth Games this October.
Plummer feels it is important that players don't go to Delhi with too many expectations as any hiccup would then be enough for their preparations to go off-track.
"I think you go into the Commonwealth Games not expecting to get a jewel in the crown," Plummer was quoted as saying by 'The Daily Telegraph'.
The October 3 to 14 Delhi Games, marred by delays in infrastructure construction, are now plagued by allegations of wide scale corruption, which have resulted in suspension of three top Organising Committee officials so far. Plummer said she doesn't expect the Games to be smooth and was preparing her team accordingly.
Plummer has warned players to expect the worst in India so they are not thrown off their game by any hiccups they may encounter during the Commonwealth Games competition.
Plummer and her staff have a string of contingency plans in place to deal with any issues or disruptions they may encounter in Delhi.
"I think you go into the Commonwealth Games not expecting to get a jewel in the crown," Plummer said. The Delhi Games have been plagued by allegations of corruption, looting, poor safety and shoddy workmanship.
It is already reportedly the most expensive Commonwealth Games in history. "I think you go in expecting some hiccups," Plummer said.. "You go in expecting the worst and if it comes out great that's fantastic."
Plummer said she was also confident damage to the floor of netball's main competition court will be repaired in time for the start of the event.
At present the floor is buckled and broken in places. Lighting at the venue also requires changes before it will be acceptable to players and officials.
A worst-case scenario is the competition is moved to a smaller training venue where broadcasting the competition would be put in jeopardy and fewer spectators would have access to the event.
Australia have been drawn in the opposite pool to reigning Commonwealth Games champions New Zealand. The Diamonds will match up against Samoa, India, Jamaica, Malawi and Trinidad & Tobago in their preliminary round matches.
New Zealand are in a pool with England, Papua New Guinea, the Cook Islands, South Africa and Barbados. It has been tipped that if the two superpowers of world netball meet, it will not be until the Games' gold medal decider.