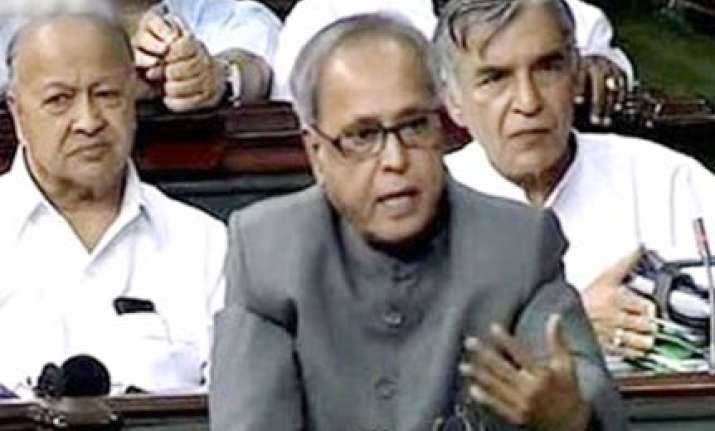 The Congress was caught in a quandary in both houses of Parliament on Tuesday as both the BJP and CPI-M mounted attacks on Railway Minister Mamata Banerjee for attending a rally in Maoist-infested Lalgarh in West Bengal, which was attended by several underground Maoist leaders.  
As Congress President Sonia Gandhi, Home Minister P Chidambaram and other Congress members sat silent in their seat in the Lok Sabha, Leader of the House Pranab Mukherjee interjected to say that he would "ascertain the position from the Railway Minister", and at this moment he was not in a position to say anything.  
BJP Deputy Leader Gopinath Munde raised the matter in Zero hour and asked the government  why the Prime Minister was silent about the participation of the Railway Minister in a rally attended by Maoists.
Munde questioned what happened to Operation Greenhunt against the Maoists and mentioned Mamata Banerjee saying that Maoist leader Azad was murdered. Will the govt order CBI probe  into Azad's murder?, he asked.
Amidst shouts of 'shame, shame', Bangsagopal Choudhury of CPI-M alleged that the main suspect wanted for the heinous railway accident was leading the Maoists at Mamata Banerjee's rally. Trinamool Congress members vociferously objected to his allegation.  
It was left to Trinamool Congress leader Sudip Bandopadhyay to defend Mamata Banerjee. He said, Mamata had gone there as chairman of the Trinamool Congress and even Chidambaram had visited Lalgarh as Home Minister.  
"Our leader Mamata Banerjee opposes the politics of killings and violence and all sections of the House should extend support to her", he added. Trinamool Congress, he said, has taken a lead to solve the Maoist problem, he said.
In the Rajya Sabha, leader of the Opposition Arun Jaitley alleged that underground Maoists, and even suspects in the railway accident, were present in Mamata Banerjee's rally. He demanded that the Prime Minister should make the govt's position clear.  
Minister Prithviraj Chavan assured that he would ascertain facts from Mamata Banerjee and revert.