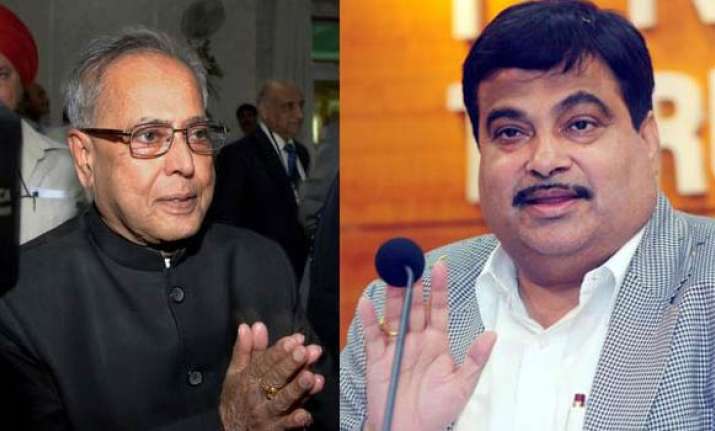 Kolkata, Jun 16 : In yet another blast at the Congress, Bharatiya Janata Party (BJP) president Nitin Gadkari on Wednesday said Congress stalwart Pranab Mukherjee may fulfil his wish of becoming the country's prime minister but he can never be the Congress president as that post is reserved for members of the Gandhi family. 

"Pranab-da has a wish of becoming the prime minister of India. He may get that post someday, but he will never become a Congress president because that post is reserved for a Gandhi only," said Gadkari.

"It is a party where we see that a prime minister is born from the womb of a prime minister. A son of a leader will be a leader, a son of a minister will be a minister. We have seen Indira Gandhi, Rajiv Gandhi now we are seeing Sonia Gandhi and Rahul Gandhi. Then again we will see some other Gandhi," said Gadkari.

Gadkari's comments on Mukherjee came days after the union finance minister alleged that the BJP and the Rashtriya Swayamsevak Sangh (RSS) were trying to destabilise the government by providing logistical support to Anna Hazare's Lokpal bill movement and Ramdev's agitation.

Gadkari has ruffled the feathers in the Congress by commenting that Sonia Gandhi promising to fight corruption is like Pakistan promising to fight terror. The Congress spokesperson has described this as "gutter level politics" and said Gadkari is unfit to be a national level leader.