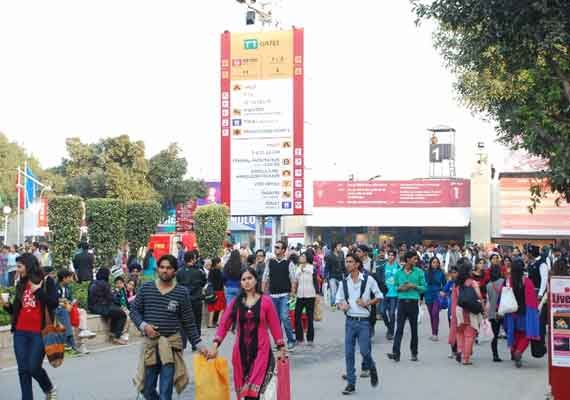 New Delhi: Delhi Police registered 165 FIRs during this year's India International Trade Fair (IITF) under various cognisable sections of IPC, which marks a more than five-fold increase over last year's edition.
Among the cases booked was one of molestation in which a 50-year-old man was arrested from inside a pavilion on Monday.
The man, identified as Om Prakash Jain, a resident of south Delhi's Kotla Mubarakpur area, was arrested after he allegedly molested a young female visitor in Hall No 3 of Pragati Maidan, the venue of India International Trade Fair (IITF).
"Taking advantage of the rush, the man had inappropriately touched the woman in the pavilion. He was immediately arrested and a case of outraging the modesty of a woman was registered against him," Additional DCP (New Delhi) Jatin Narwal.
"We had maintained a strict approach this year and have registered FIRs in all the complaints in which there was a cognisable offence. This year, we have registered 165 FIRs till today," he said.
The number of FIRs registered this year was fairly high as, last year, the number had stood at around 30. The kind of cases registered included those of theft and pick-pocketing.
The 34th India International Trade Fair (IITF) 2014 had started on November 14 and yesterday was its last day.  The theme of this year's fair was 'women entrepreneurs'.
The 14-day fair (November 14 - 27) was ended yesterday. IITF, an annual affair, is a major tourist attraction and lakhs of people visit this fair every year.
The fair provides a big platform to manufacturers, exporters, domestic artisans and weavers to showcase their products.
It was organised by the India Trade Promotion Organisation, the nodal trade promotion agency under the Commerce and Industry Ministry.
Over 6,000 exhibitors from across the globe participated in the fair along with 31 central government ministries, departments and state-owned units.