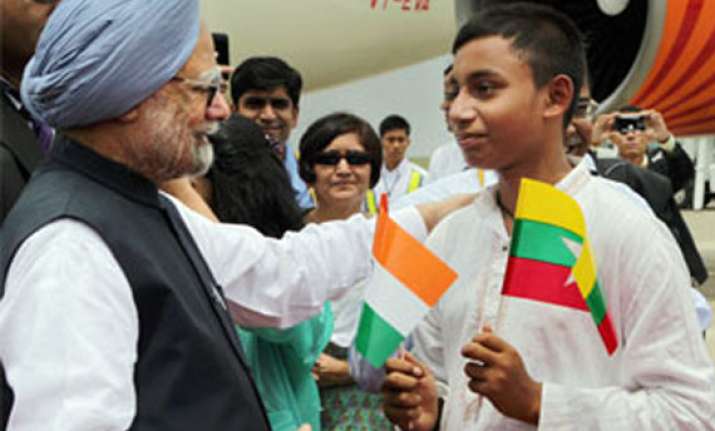 New Delhi: Prime Minister Manmohan Singh returned home yesterday after concluding his two-day visit to Myanmar during which he attended the 3rd BIMSTEC Summit.
Singh also held many bilateral meetings on the sidelines of the summit. He met Myanmar President U Thein Sein, Nepalese Prime Minister Sushil Koirala, Bangladesh premier Sheikh Hasina, Sri Lankan President Mahinda Rajapaksa and Myanmar's pro-democracy icon Aung San Suu Kyi.
Warning about the evolving threat of terrorism in the BIMSTEC region, Singh, in his address to the summit, sought stronger cooperation from the seven-nation grouping to effectively counter it, asserting that their security is "indivisible".
The seven members - India, Bangladesh, Sri Lanka, Thailand, Myanmar, Bhutan and Nepal - bring together over 20 per cent of the world population, which is about 1.5 billion, and a GDP of over USD 2.5 trillion.
Singh travelled to Myanmar after a gap of nearly two years, in what could be his last foreign trip as Prime Minister.