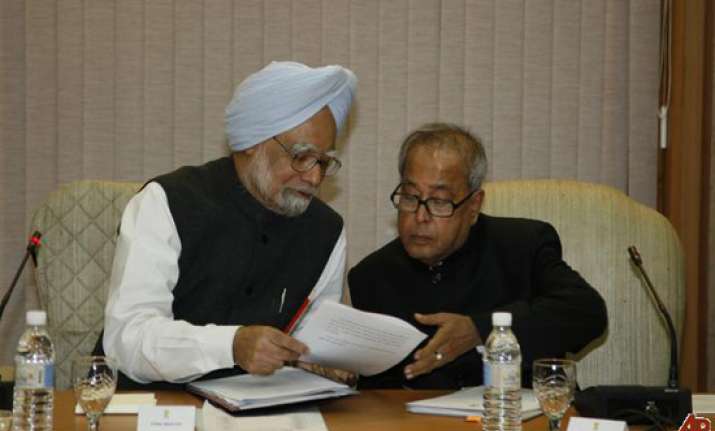 Chennai, Apr 9 :  Dismissing the opposition charge that Prime Minister Manmohan Singh was "weak", Union Finance Minister Pranab Mukherjee today asserted he was "very much alert and proactive" to all issues including corruption. 
"The Prime Minister is very much alert and proactive. He is taking appropriate action," Mukherjee told reporters here after releasing the Congress manifesto for the April 13 Tamil Nadu Assembly polls.

Responding to queries on AIADMK chief J Jayalalithaa's charge that Singh was a "week-kneed" prime minister, which also is a constant refrain of the opposition, he said, "It is not correct."

On the Lokpal issue and the four-day fast-unto-death by noted social activist Anna Hazare, Mukherjee said the bill had been in existence since 1970 but political parties had not agreed on its content.

"Even during the NDA regime, a Standing Committee under my chairmanship had made some recommendations which could not be implemented," Mukherjee, who is heading the joint committee to draft a stronger Lokpal Bill announced by the government today, said.

He said civil society members had made some recommendations on the Jan Lokpal seeking the PMO and judiciary to be brought under its purview.Asked whether fast by Hazare and the outpouring national support was a reaction to the various alleged scams in the UPA regime, he said investigations were underway into them and "law will take its own course", be it the 2G spectrum allocation scam or the CWG.
On poll-bound Tamil Nadu, he said the state's financial position was good and sought voters' support for the DMK-led alliance to come back to power in order to bring in more investments and better economic development.  Asked if the party would press for cabinet berths in case the combine won, he said, "We will cross the bridge when it comes, i.e, during government formation.
The immediate priority was to ensure a majority."He said there was smooth cooperation between the DMK and Congress but "frictions"" were bound to exist in a multi-party democracy.
The Congress and DMK had to recently undergo testing times following a roadblock in seat-sharing talks which was solved after much drama including the DMK offering to quit the Union cabinet.

Quoting statistics, Mukherjee said central fund allocation to Tamil Nadu has been on the increase and there would be "no dearth" of cooperation in the coming years too. PTI