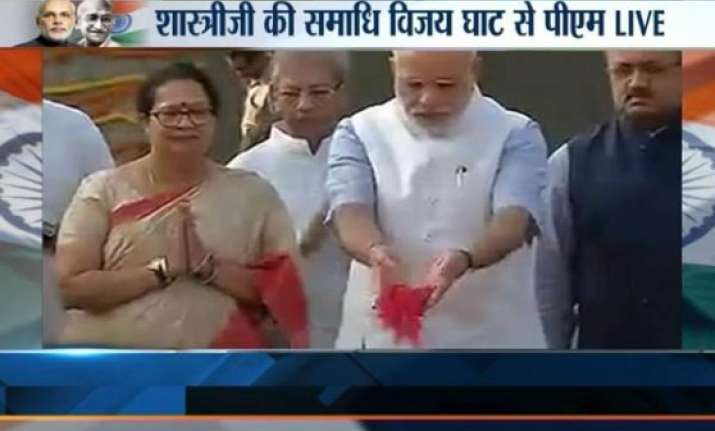 New Delhi: Prime Minister Narendra Modi led the nation in paying rich tributes to former prime minister Lal Bahadur Shastri on his 110th birth anniversary today.
Accompanied by several Bharatiya Janata Party (BJP) leaders, he arrived at the Vijay Ghat, the samadhi of Shastri, and paid floral tribute.

Shastri was on born on October 2, 1904 in Ramnagar near Varanasi into a Kayastha family. He was the second Prime Minister of India and considered the epitome of honesty, openness and integrity in the world of politics.
As Prime Minister, he continued Pandit Jawaharlal Nehru's policies of non-alignment and socialism. He became a national hero after India's victory over Pakistan in 1965. His slogan of 'Jai Jawan Jai Kisan' became very popular during the war and is remembered even today.
He died in Tashkent on January 10, 1966 in mysterious circumstances.