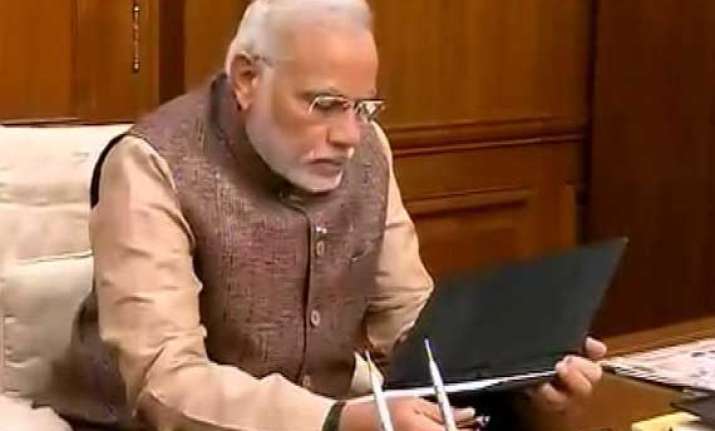 New Delhi: At a meeting of his Cabinet today Prime Minister Narendra Modi asked his ministers to prepare a list of issues that they will take up in the first 100 days in office, with a focus on efficiency, delivery systems and implementation.
Chairing the second meeting of his Cabinet on Thursday, Prime Minister Narendra Modi outlined the top 10 policy priorities for his government.
The Prime Minister has asked his ministers to fix a timetable of priorities for the first 100 days.
Following is the list of PM's top 10 priorities: