Follow us on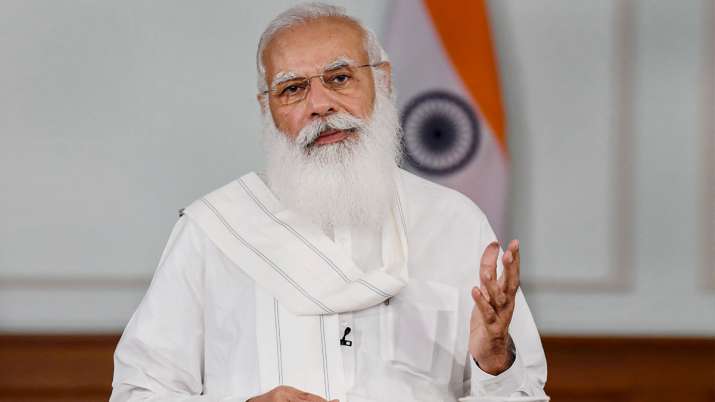 Prime Minister Narendra Modi on Friday said that rising Covid-19 cases in few states are still a matter of concern. Reviewing the Covid-19 situation with Chief Ministers of Maharashtra, Kerala, Karnataka,Tamil Nadu, Andhra Pradesh, and Odisha, the Prime Minister asked the CMs to adopt effective measures to combat the pandemic and focus on  micro-containment zones.
"Country has fought Covid pandemic with mutual cooperation and united efforts. Apprehensions about third wave of coronavirus being expressed; number of cases in some states remain matter of concern," he said.
He said that these are among the states where the Covid infection numbers have seen an increase in several districts. He said that Maharashtra and Kerala are still reporting the highest cases. He asked the Chief Ministers to increase the testing and push the vaccination drive.
"80 per cent new Covid cases last week, 84 per cent deaths in these states," the PM said at meeting and stressed on 'Test, Track, Treat and Tika (vaccine)'  strategy to deal with Covid.
He said funds are being made available to all states for making available new intensive care unit (ICU) beds, increasing testing capacity and for all other needs.
"The government has announced a Rs 23,000 crore emergency response package to combat COVID19. The states must use funds from this package to strengthen health infrastructure. Infrastructural gaps need to be filled. There is also a need to focus on rural areas," PM Modi said.
On reports of children being infected in other parts of the world, the Prime Minister said that "we have to take measures to protect our kids". "It is a warning for us...we should remind people that corona is still with us."
Kerala and Maharashtra have been hotspots of the COVID-19 cases for long now, accounting for more than 50% of cases in the country. Five of these six states - Kerala, Maharashtra, Tamil Nadu, Andhra Pradesh and Odisha, accounted for 73.4% of total new cases recorded in July. 
Earlier on Tuesday, PM Modi had interacted with the Chief Ministers of eight North-Eastern states, another region of concern, through video conferencing, and said the vaccination drive needs to be continuously ramped up to deal with the pandemic.