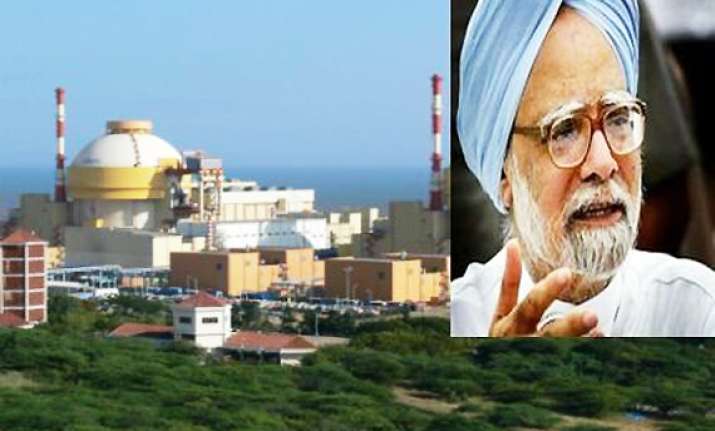 Guwahati/New Delhi, Feb 25: Prime Minister Manmohan Singh's remarks that some US NGOs were stoking protests at the Kudankulam nuclear plant have evoked reactions with the US saying it will find out the "facts" and Russia maintaining that it "suspected" this all along.

In Guwahati, US Chargé d'Affaires A. Peter Burleigh said US will have to find out the "facts" before commenting on Singh's remarks.

However, Russian Ambassador Alexander Kadakin in Delhi maintained that they "suspected" this all along.

In an interview to the US-based 'Science' journal, Singh had said, "The atomic energy programme has gone into difficulties because these NGOs, mostly I think based in the US, don't appreciate the need for our country to increase the energy supply," while referring to Kudankulam where commissioning of two 1000-mw nuclear reactors has been stalled due to protests.

Asked about Singh's comments, Burleigh said, "I am not well aware of the matter and so do not feel confident to comment on it. We will have to find out the facts."

He said, "The government of the US certainly has no objection to any nuclear programme here in India."

Kadakin said, "We have been suspecting this all along. I was open to even saying this because it was very strange that six months after the Fukushima tragedy, all of a sudden those protesters raised their voice.

"They were sleeping for six months and all of a sudden they raise their voice against the most secure and the world's best station."

Two 1,000 MW nuclear power plants, built by the NPCIL with Russian collaboration, were to be commissioned in November last but was stalled due to the protest for last several months.