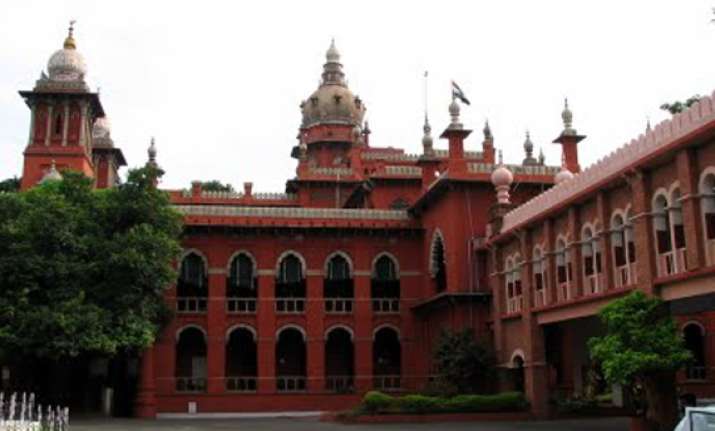 Madurai, Nov 26: The Madurai Bench of the Madras High Court on Friday admitted a writ petition filed by the mother of a life convict in the Rajiv Gandhi assassination case seeking to direct Principal Home Secretary for a month's parole for him for settling some family property issues.

Justice V Ramasubramanian, ordered notice to the Principal Home Secretary (Prisons Department), ADGP (prisons) and SP, Madurai Central Prison, Returnable on December eight on a petition by P Rajeswari, mother of Ravi alias Ravichandran, who has been sentenced to life imprisonment in the case.

The judge also posted the case for hearing to December eight.

She also sought to quash the September 26 order of the Principal Home Secretary rejecting her application seeking parole.

Passing orders on her earlier petition on July 15 seeking for parole for her son, the court had directed the Government to consider her representation as per Tamil Nadu Suspension of Sentence Rules 1982 withing 15 days.

But the Principal Home Secretary rejected it stating that her son's release would be prejudicial to public peace.

Rajeswari told the court today that the Home Secretary's statement was false as the Prison Probationary Officer had stated that Ravi's behaviour was good and if he was released on parole, there would not be any problem in Virudhunagar district.

Ravi, a native of Aruppukottai in Virudhunagar district, Robert Piaz, Nalini and Jayakumar were among those sentenced to life imprisonment, while Murugan, Perarivalan and Santhan had been sentenced to death for the assassination of Rajiv Gandhi by an LTTE suicide bomber in 1991.

Rajeswari submitted that she wanted to divide her properties among her legal heirs as she was getting old.

She said she was hoping her son would be released soon since he had already served 20 years in jail and wanted to make arrangements for his peaceful living post his jail term.

Ravi had also sent a petition to the Chief Minister seeking parole, the petitioner said adding he had been released on parole earlier in 2001, 2002 and 2003.