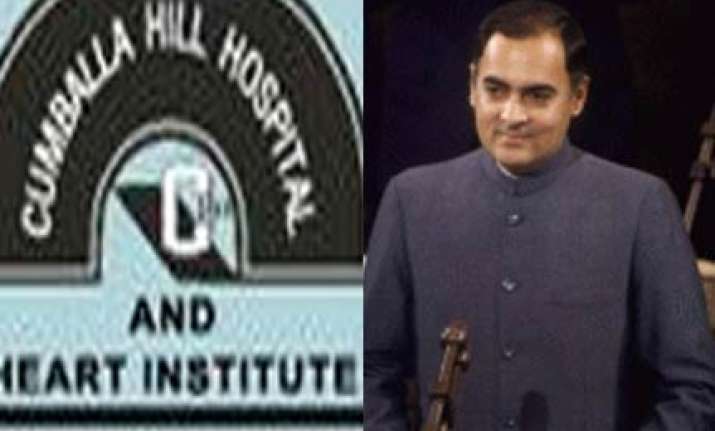 Mumbai, Oct 21 : The prestigious Cumballa Hill Hospital, where former prime minister the late Rajiv Gandhi was born, will be pulled down soon. The four-story, 50-bed hospital at Kemp's Corner will be replaced by a 22-storey, 220-bed multi-specialty hospital along with a helipad, reports the Mumbai newspaper DNA.  
For the expansion plans, the hospital's owners have bought an adjacent property. Construction work on this plot will begin in six months, said Vijay Shetty, the hospital's trustee.   
"We will create a 100-bed facility there and once it is operational, we will demolish the existing hospital building", said Shetty.
Cumballa Hill hospital is among MUmbai's top heart institutes, with many eminent cardiologists practising there. Because of its low number of beds, there is persistent demand from patients.
The new facility will have IVF and neurosurgery.  The hospital trust is headed by cardiologist KR Shetty. During Rajiv Gandhi's birth, it was headed by Dr VN Shirodkar.