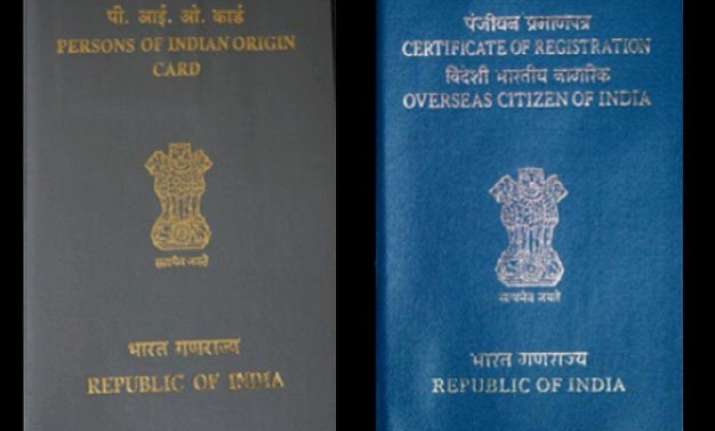 New Delhi: All Persons of Indian Origin (PIO) card-holders are deemed to be Overseas Citizens of India (OCI) card-holders with effect from today with government issuing a notification in this regard.
"The PIO card notification has been withdrawn with immediate effect and further it has been notified that all existing PIO card-holders will be deemed to be OCI card-holders. Now only one OCI card with enhanced benefits is in existence," a Home Ministry statement said.  On Tuesday, government had promulgated an ordinance that seeks to merge PIO and OCI schemes, by which PIOs will also get life-long Indian visa.
The amendments through the ordinance to the Citizenship Act ensured that PIOs will get benefits like life-long visa and exemption from appearing before the local police station on every visit.
The move came as per the promised made by Prime Minister Narendra Modi in the US and Australia that the PIO and OCI cards will be merged and the Indian diaspora will be given maximum possible benefits.
There used to exist simultaneously the PIO and OCI cards, leading to a lot of confusion prevailing among the PIOs residing abroad. Today's notification is going to fulfil a long-cherished demand of Indian diaspora abroad.