Follow us on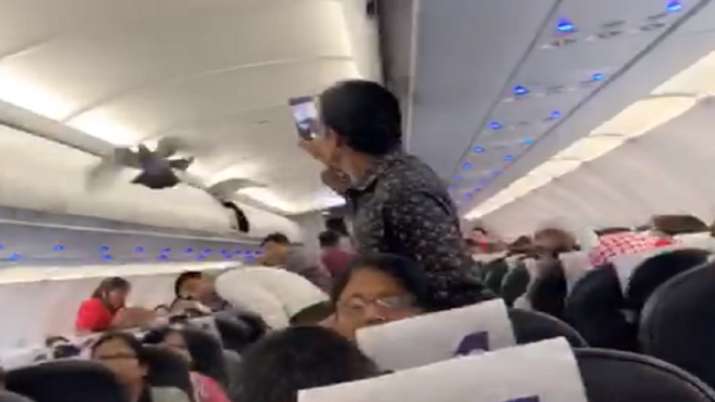 In a bizarre incident, a pigeon entered a Go Air Flight G8 702 from Ahmedabad to Jaipur before it was going to take-off and created ruckus as passengers were left amazed as they were trying to catch the bird.
However, the flight crew later managed to push pigeon out of the flight by opening the flight gate. Ahmedabad airport is already struggling with bird hit incidents. Last week, a GoAir flight was down due to severe bird hit.
Passengers, flight crew noticed the Pigeon near the passengers' baggage shelf just before take off. The flight crew, passengers struggled for some time as they were trying to catch the bird and push it out of the plane.
It was after the flight crew got assistance from floor employees, they were able to push Pigeon out of the plane.
Speaking on the matter, GoAir in a statement said, "Two pigeons found their way inside GoAir Ahmedabad-Jaipur flight while passengers were boarding. The crew immediately shooed birds outside. Regret inconvenience caused to passengers and request airport authorities to get rid of this menace."
ALSO READ: GoAir Ahmedabad-Bengaluru flight engine catches fire after bird hit
ALSO READ: GoAir to start daily flight on Mumbai-Doha route from March 19