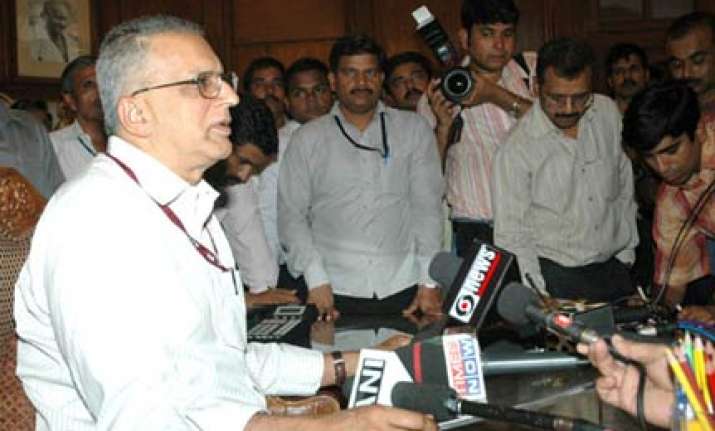 With CRPF coming under attack for the death of civilians in Jammu and Kashmir, Home Secretary G K Pillai  on Monday night  said people who break curfew and attack police posts cannot be termed as "innocent civilians".
He also said chief minister Omar Abdullah was handling the situation "to the best of his ability".  "In a place where curfew is imposed, people break curfew, go ahead and attack police posts, CRPF posts. I don't think you can call them by any stretch of imagination innocent civilians," Pillai said.  Asked about the death of a nine-year-old boy in the latest incident of firing in Sopore, he said the person killed was a 17-year-old youth.  
"Now, the organisers of these mobs are in one way willing to put teenagers in front. I think they are to be blamed. And teenagers should realise that they are being exploited by those who are doing this," the Home Secretary told a news channel.
To a question on whether the separatists were fanning public sentiments, he replied in the affirmative.  "Oh yes, I don't think there is any doubt whatsoever. I think separatists are definitely instigating the violence. We have seen this happening repeatedly," he said.  
Pillai suggested that the state armed police should be at the forefront in dealing with such situations and the CRPF should be used as the "second line of defence."  He appreciated the Central para military force for using restraint in dealing with the situation and said the incident was videographed and shown to the Chief Minister.  "What do you want... the CRPF men should be killed by the mob?" he asked. PTI