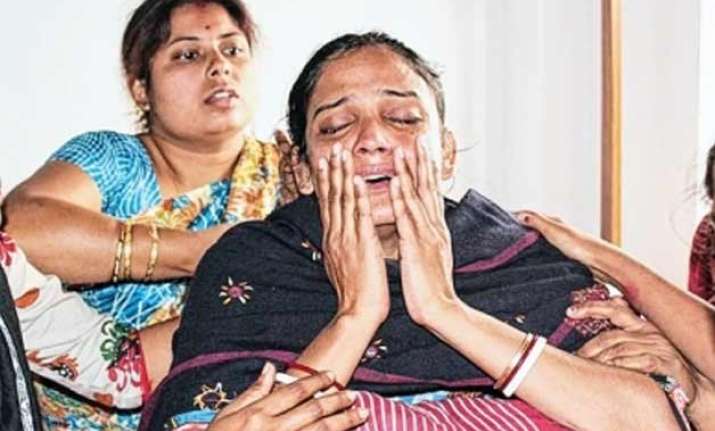 Kolkata: Thirtynine-year-old Laltu Pal screamed "Save me!", then helplessly looked at both his severed legs near the platform of Halishahar railway station.
Hundreds of people watched in horror, some of them rushed to the station manager's cabin calling for a stretcher, and cautioned him to step an incoming train.
Nothing moved, and within 15 minutes, a local suburban train moved into the platform clearly severing his head from the rest of his body.
This horrible incident took place on Monday afternoon at Halishahar station on Eastern Railway's Sealdah-ranaghat section, in the presence of onlookers.
After Laltu's head was severed, the onlookers sprang to action. They stopped the train, and gheraoed the station manager.
The Sealdah railway police superintendent Devashish Baiz said: "We are speaking to eyewitnesses to find out what exactly happened?
The railway authorities now claim that Laltu Pal was already dead and he was not beheaded by the incoming train. This claim was made by the Eastern Railway Chief Public Relations Officer Rabi Mahapatra.
But eyewitnesses have a different take. They said, Laltu Pal was crossing the tracks at the end of Platform No. 2  at around 8.45 am. The Dn Shantipur local train hit him, and he fell on the tracks, and the train cut off both his legs.
As commuters alighted from the train, they found Laltu Pal writhing in pain on the tracks. Some of the passengers ran to the station manager's cabin, to alert him to stop an incoming train. Some others ran to the cabinman's room. Two passengers went to Laltu and dragged his legless body from the track. At that time, the station authorities announced the arrival of Dn Gede local train. The train cut off his head from the remaining portion of his body.
Laltu Pal worked as a temporary employee in a local municipality. He also used to sell milk. He is survived his wife and seven year old daughter.