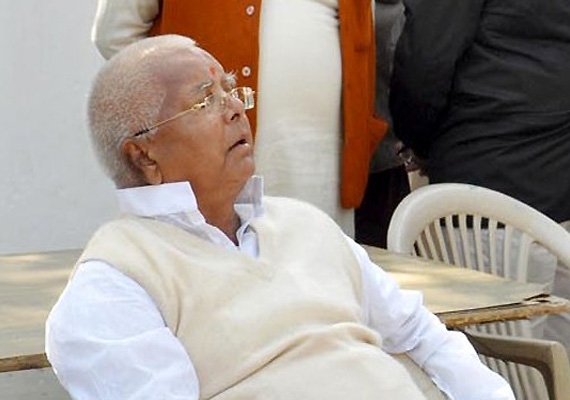 Ranchi, Feb 14: Appearing before a special court, RJD chief and former Bihar Chief Minister Lalu Prasad on Tuesday denied all allegations against him in a multi-crore fodder scam case, claiming they were baseless and aimed at ruining his political career.

Mr. Prasad, while accusing the CBI of being biased and foisting false cases against him sought justice before the special CBI court of Pravas Kumar Singh, saying people were calling him "fodder thief".

"People call me chara chor (fodder thief), and traditionally Yadavs have been called ghas chor (thieves of grass). I have full faith in you sir, you do justice to me," he said.

The judge recorded Mr. Prasad's statement in a fodder scam case pertaining to alleged fraudulent withdrawal of Rs 37.7 crore from Chaibasa Treasury between 1992 and 1995.

Former Bihar Chief Minister Jagannath Mishra also gave his statement. The statements of Mr. Prasad, Mr. Mishra and four others were recorded under CrPC 313.

Mr. Prasad, who took over three hours to record his statement, faces charges in six fodder cases - five in Ranchi and one in Patna. He had been acquitted by a Patna court in a DA case, related to the fodder scam, in 2006.

A total of 41 out of 53 cases were completed in convictions with over 300 persons being convicted in the Rs. 950 crore scam that was unearthed in 1996.

Mr. Prasad put up a strong defence denying each of the charges put up by the judge, ranging from allegedly protecting some of the fodder accused, to misuse of funds.

"Sir, all allegations against me are wrong and baseless. My political rivals in collusion with CBI officials have made false cases to dislodge and destabilise my government (in 1996) and spoil my political career sir, they want that I could not contest elections," Mr. Prasad said.

Stating that the scam had been running since 1977, Mr. Prasad accused the CBI of manipulating the files, which they had taken in two trucks.