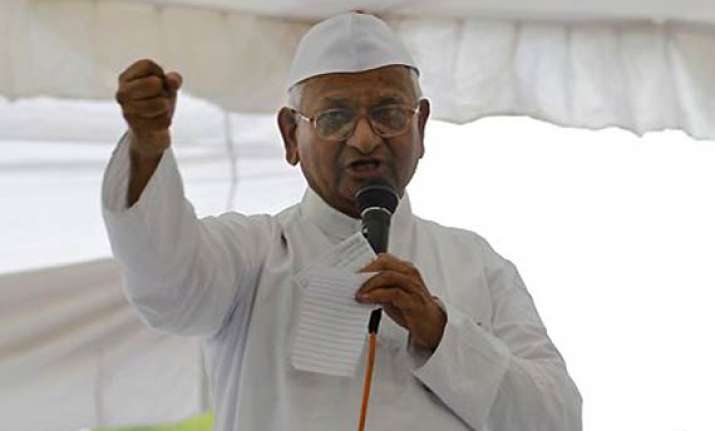 New Delhi, June 14: Gandhian Anna Hazare on Tuesday said people were the masters of the country having all the rights to question their servants over their functioning. He was responding to criticism from the Congress that civil society activists were "unelected tyrants".

Talking to reporters here, Anna Hazare said the value of parliament could not be denied but people must be consulted before taking decisions.

"Parliament is a big thing, but bigger than parliament at the centre is the state assembly, and bigger than that is the panchayat in villages, they don't realise this," Anna Hazare said.

He was reacting to Finance Minister Pranab Mukherjee saying in Kolkata on Sunday that civil society members had no right to dictate terms to parliament on when to pass the anti-corruption Lokpal bill. Hazare has threatened to launch another indefinite hunger strike if the Lokpal bill is not passed by Aug 15.

"On 26th January 1950, masses became the masters of this country... masters will question their servants if the servants do something wrong," he said.

"Whatever decision has to be taken for the good of the country, they must take the view of people in account," he said.

Asked about the allegation of his supporting the Bharatiya Janata Party, Anna Hazare denied being in favour of any party.

"I have never supported any partisan party... some have done graduation in corruption, some have done Ph.D., that is the difference," he said.

Congress spokesperson Manish Tewari had on Monday attacked civil society activists, saying "If democracy faces its greatest peril, it is from the tyranny of the unelected".